Backup metadata database
In the File menu choose Export... then YoYotta Archive.
Choose a location to save the file.
Then if you need to restore it, quit YoYotta, unzip the archive and drop the YoProjects folder into the /Users/Shared/YoYotta folder.
---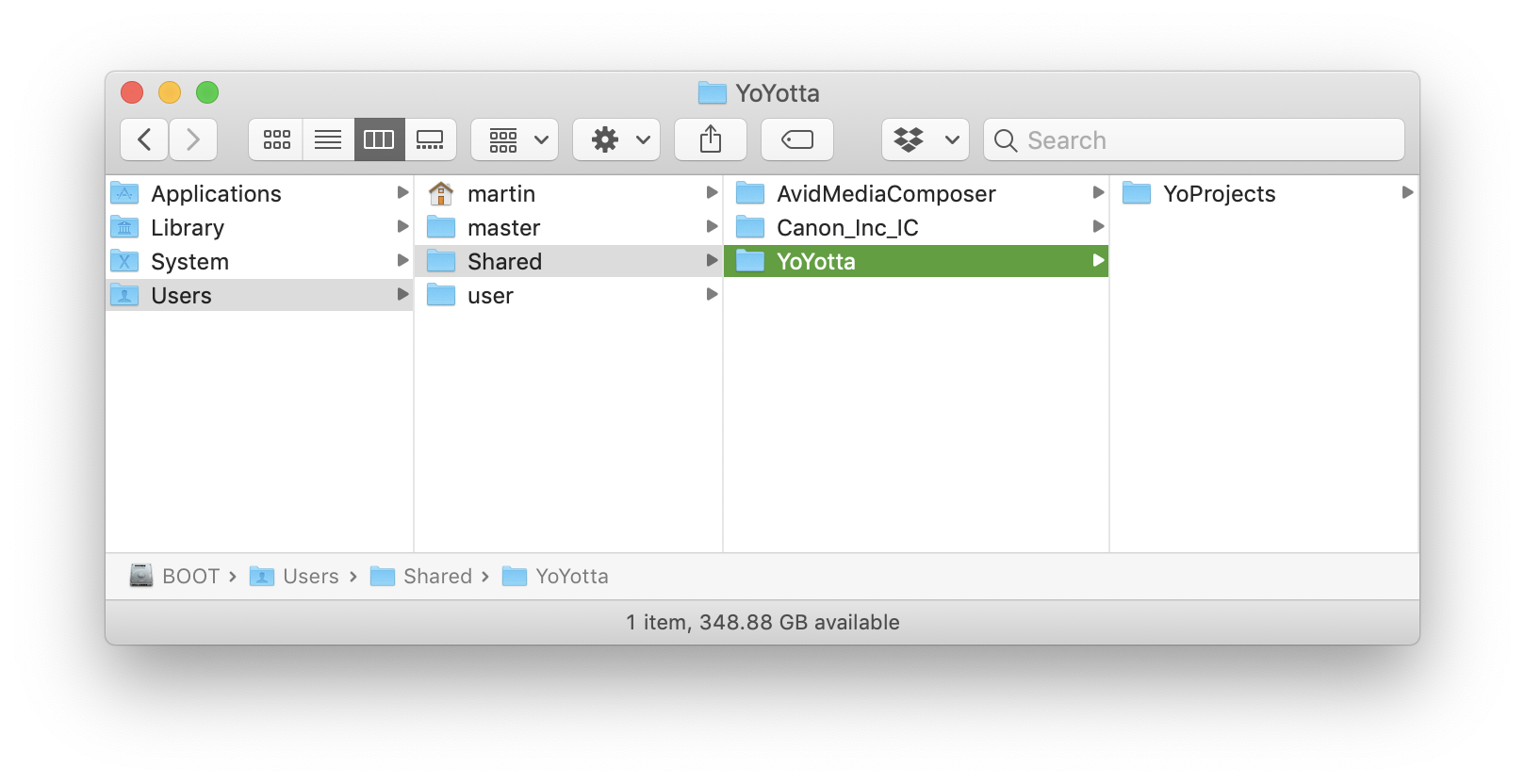 Moving metadata database to a new computer
Quit YoYotta on the old computer.
Run YoYotta once on the new computer and then quit.
Copy the YoProjects folder from the old computer to the new computer. Open the Finder to /Users/Shared/YoYotta and replace the existing YoProjects folder.
This will replace all the existing projects on the new computer will be replaced.
Instead you can export selected projects and import them as shown below.
---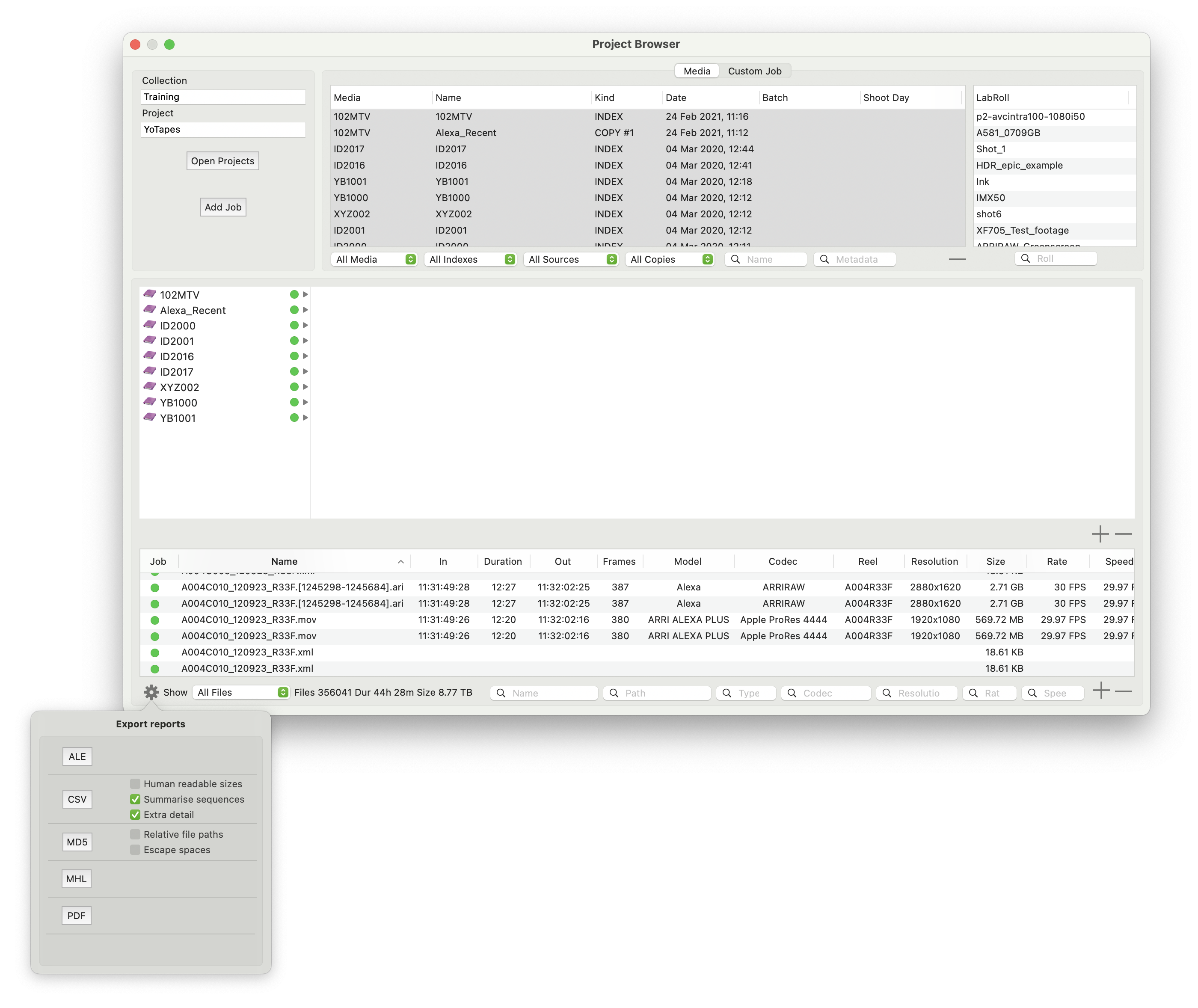 Export project assets
Open the Project Browser and select all the media. Then click the CSV to export a CSV file.
---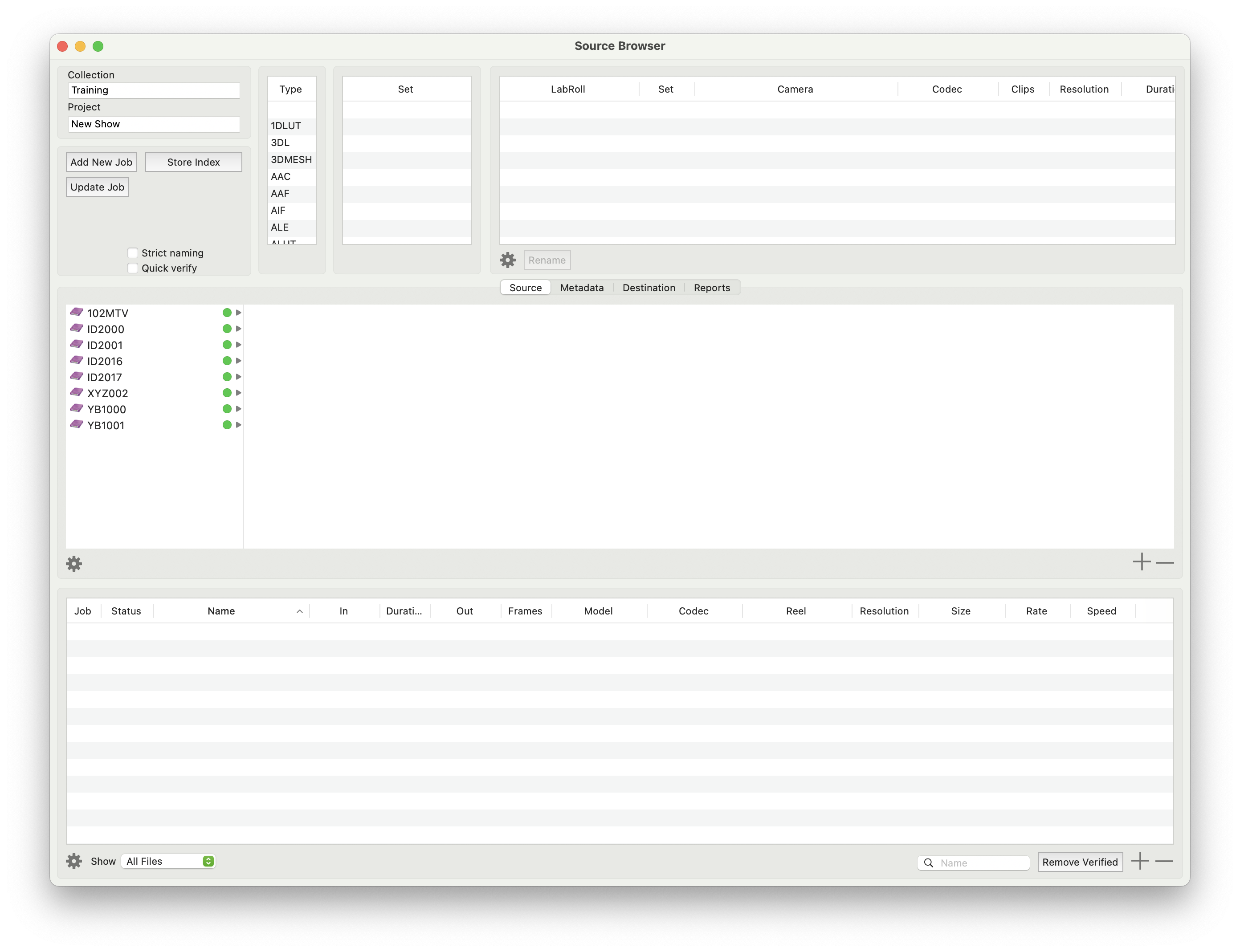 Import project assets
Drag and drop the CSV file onto the YoYotta app icon in the Dock. Or drag and drop the CSV file onto the job table.
The Source Browser will open, select or create a Project and click Store Index.