YoYottaID Release and Beta Builds
---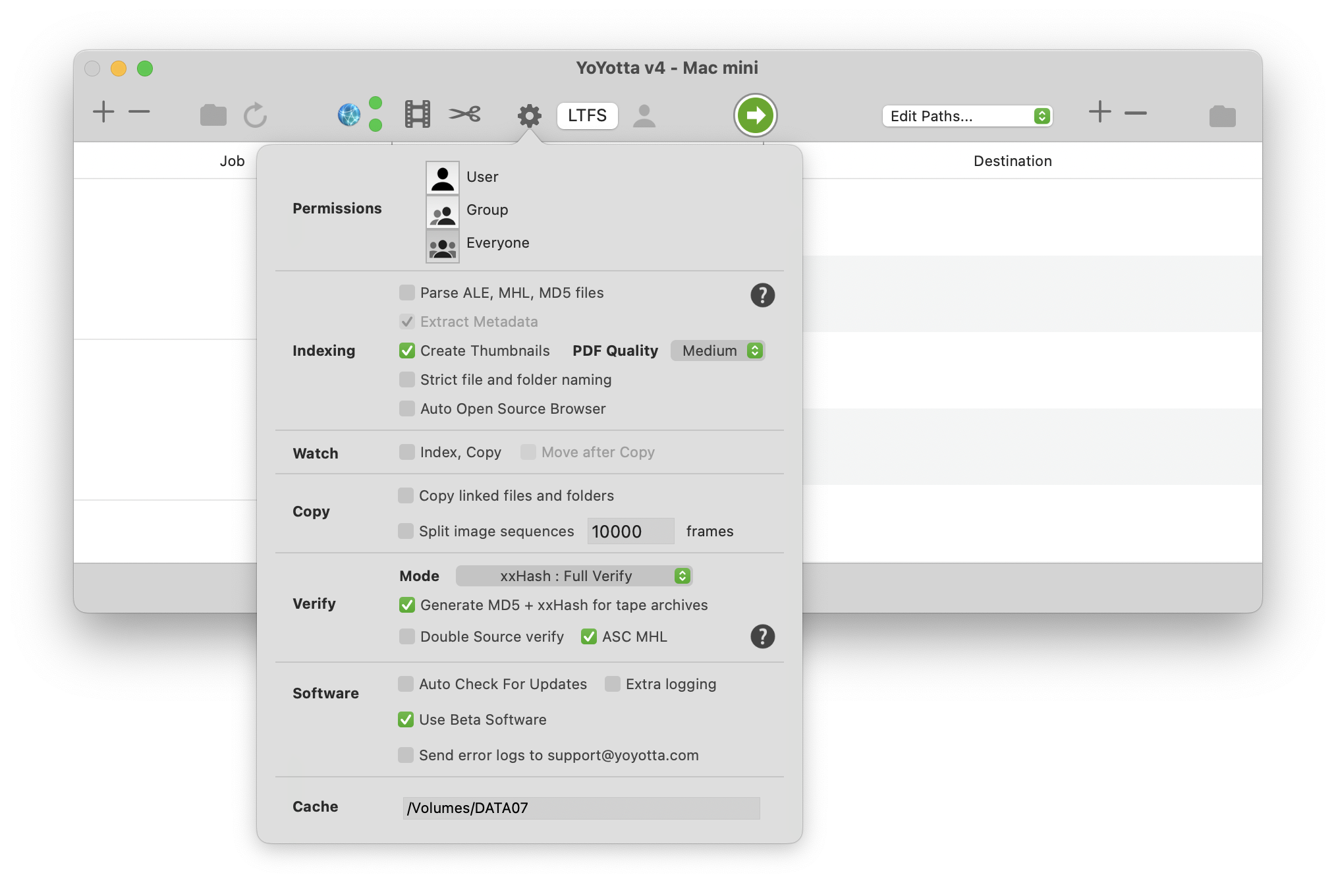 Enable Beta Builds
In Preferences turn on Use Beta Software.
Then in the YoYottaID menu Check for Updates... and download the latest build.
If you find a bug or have any suggestions please send us an email at support@yoyotta.com
Error and crash reports
Please keep
Send error logs to support@yoyotta.com
turned on, then if there is an error a log will be sent to YoYotta support.
If there is a crash, please rerun YoYottaID and a report will sent automatically. (Ignore the Send to Apple dialog)
---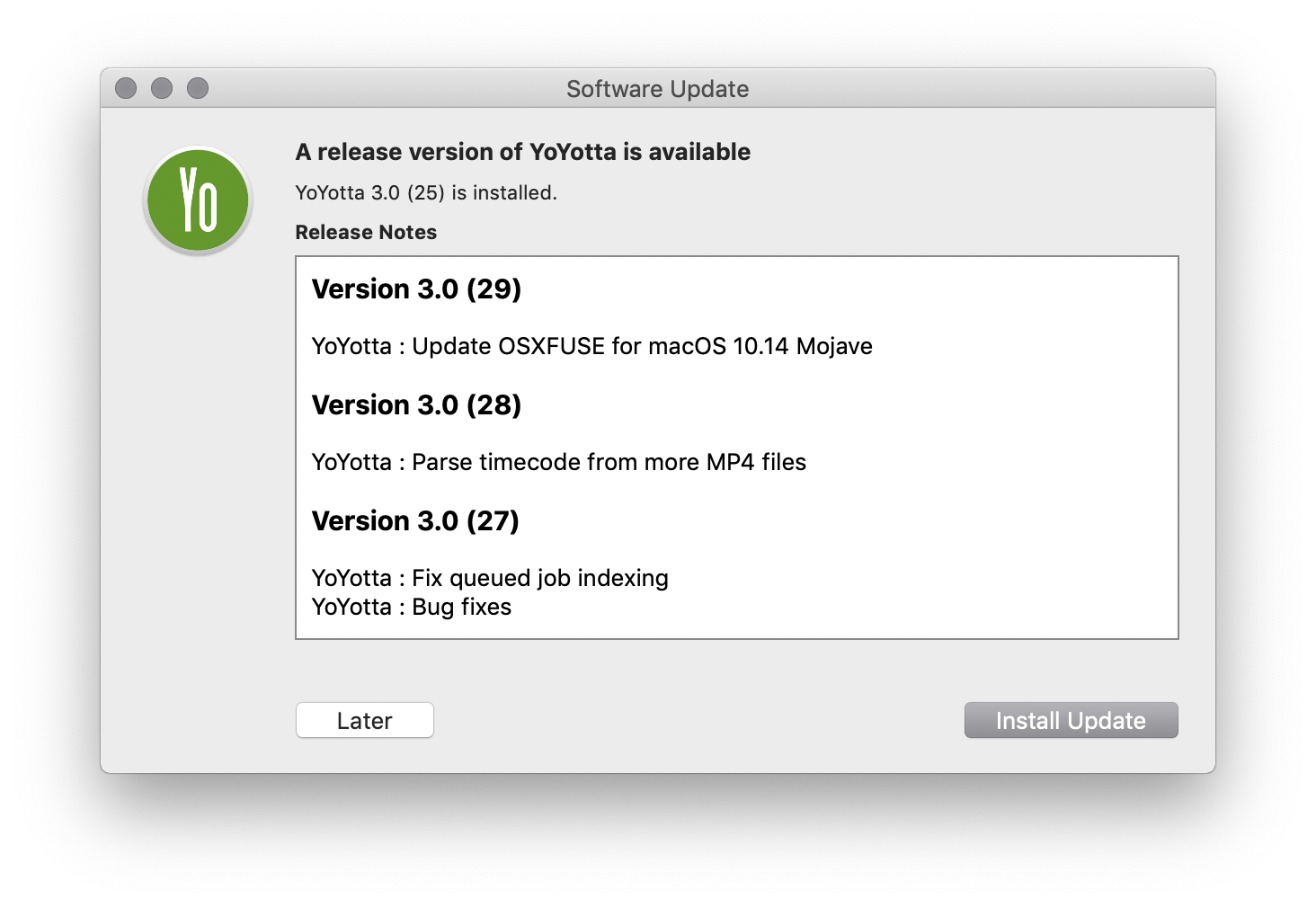 Revert to Release Version
While running a beta build it's easy to revert to the release build.
Turn off
Use Beta Builds
and then
Check for Updates...
.
You can also download earlier releases, but please tell us if you are having problems with any version.
Version 2.3 or newer is needed to manage licenses.
---
Download links for YoYottaID versions
---
Versions compatible with macOS 10.13, 10.12, 10.11, 10.10, 10.9
Download Beta 2.3 (566)
---
Download Release 2.3 (559)
---
Download Release 2.3 (555)
---
The YoYotta license server was updated so to install or move licenses you need to run version 2.3 or newer
---
Download links for macOS 10.8 and 10.7
These older versions will work on a Mac that already has a YoYottaID license, but you will not be able to install or move licenses. Do not click Uninstall.
There will be no fixes or updates to these versions.
Version compatible with macOS 10.8
Download Older Release 2.1 (360)
Version compatible with macOS 10.7
Download Older Release 2.1 (306)
---
---
© 2018 YoYotta Back to Top