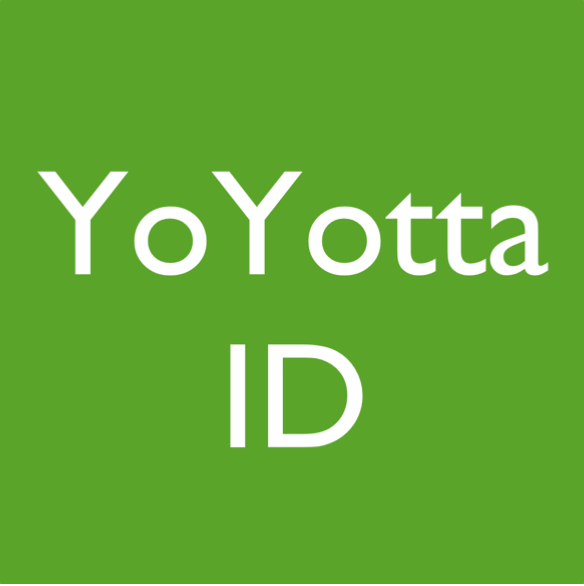 Download YoYottaID
Click here to download YoYottaID
YoYottaID requires
Apple Mac running macOS High Sierra 10.13, Sierra 10.12, El Capitan 10.11, Yosemite 10.10, Mavericks 10.9. macOS 10.11 or newer is recommended.
---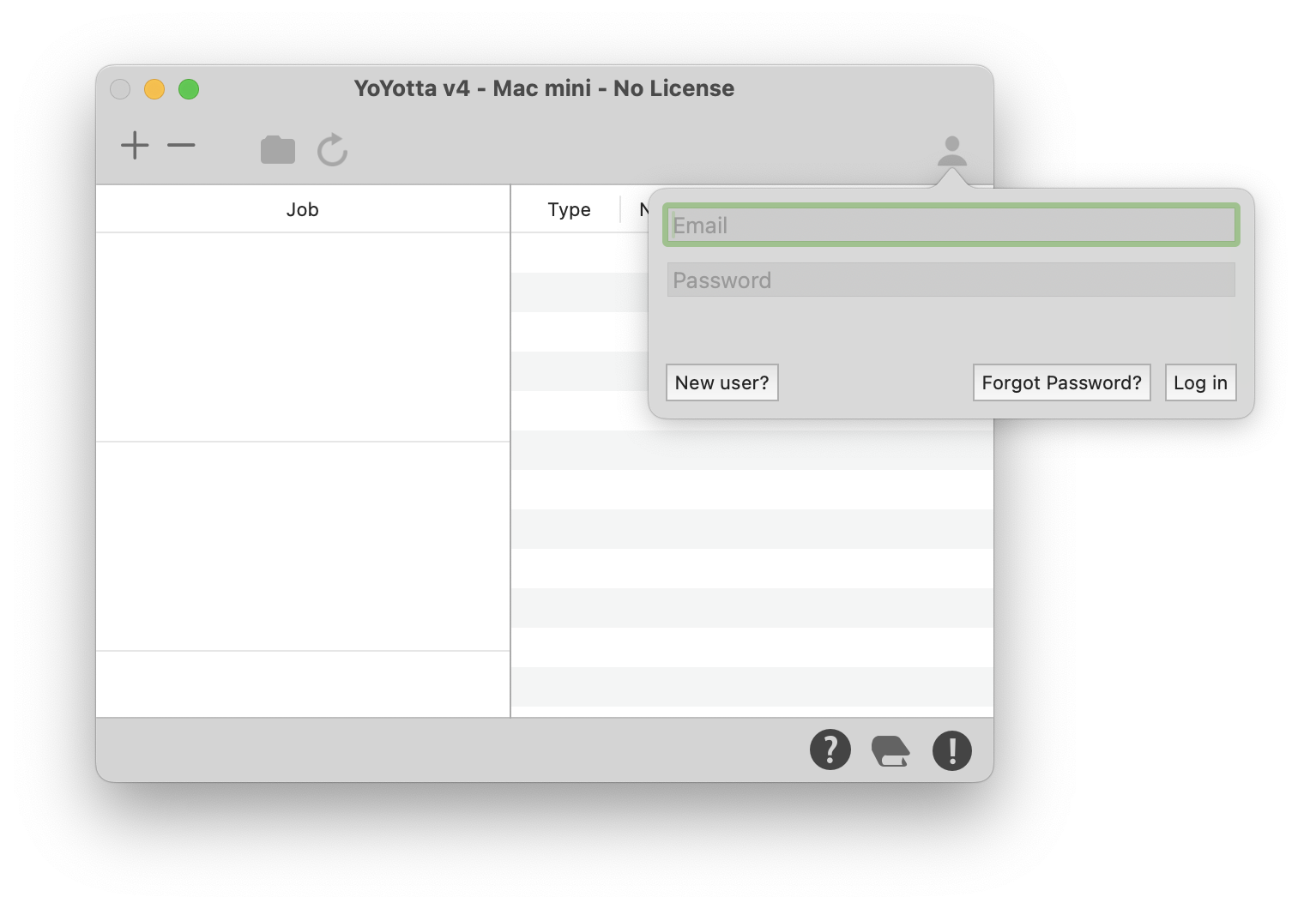 Create YoYottaID login
Make sure the computer is online. Click the YoYottaID button in the top right to open the login panel and click New user?
---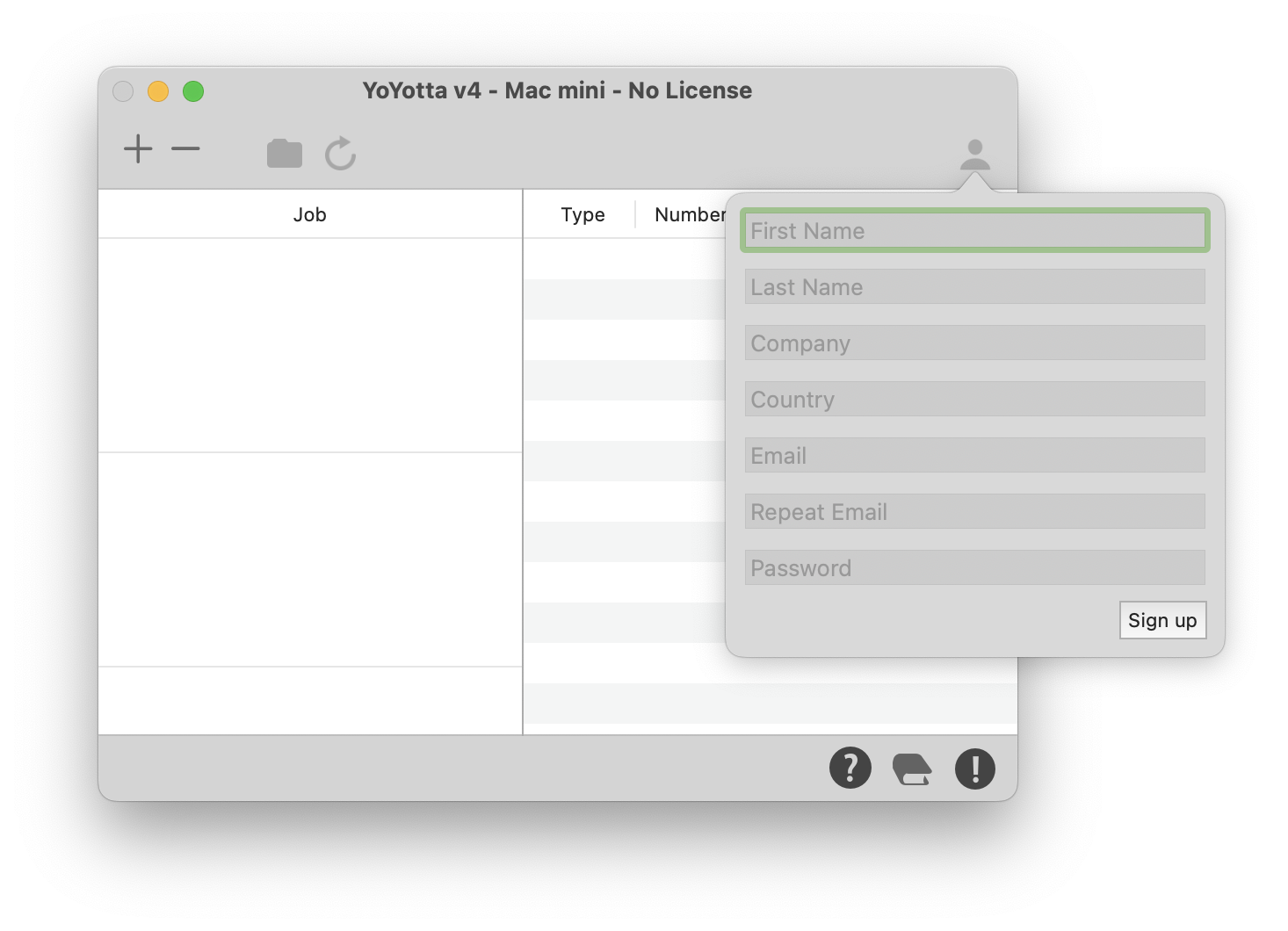 Your details
Complete the sign up panel to create a YoYottaID login.
---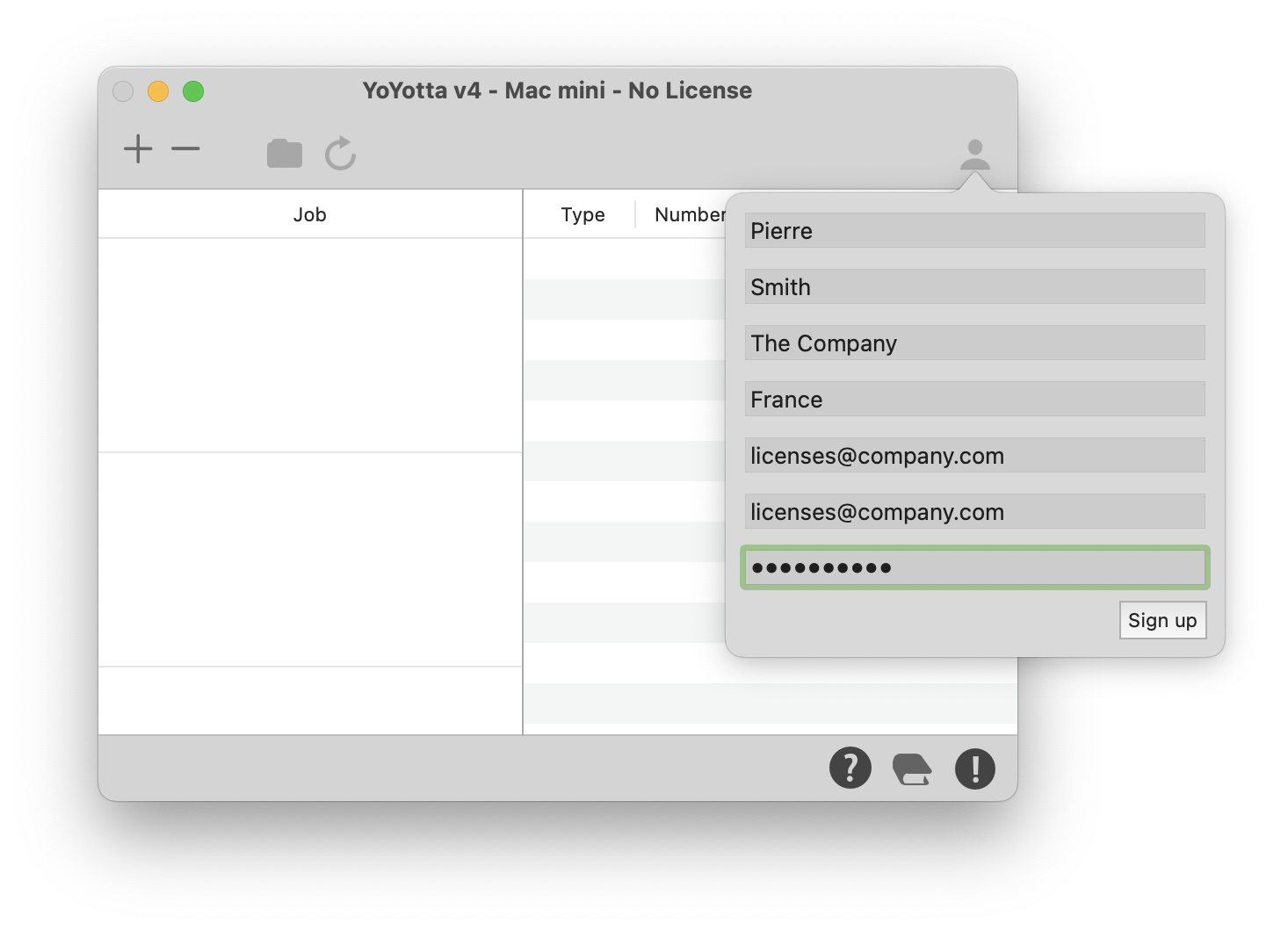 ---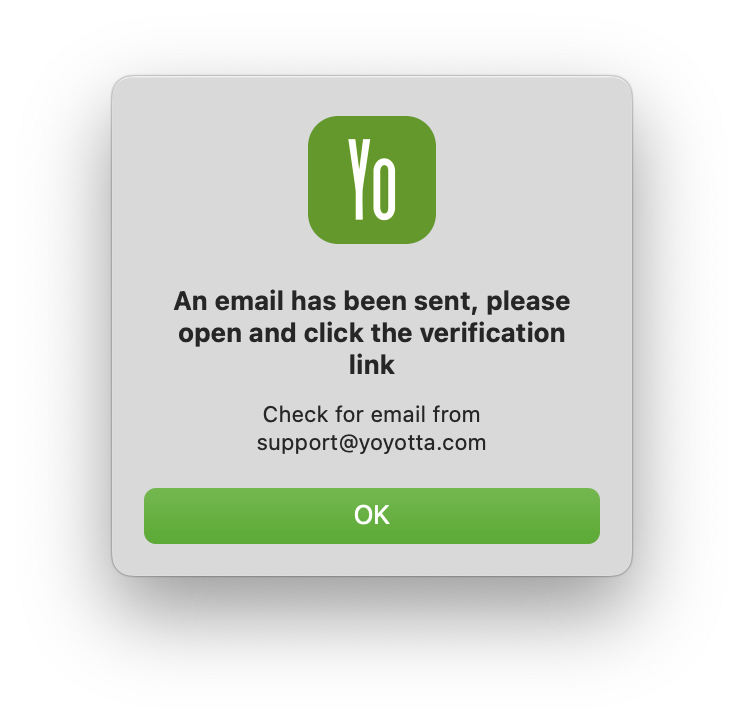 Verify email
YoYotta will send you an email, please click the link in the email to verify the account.
---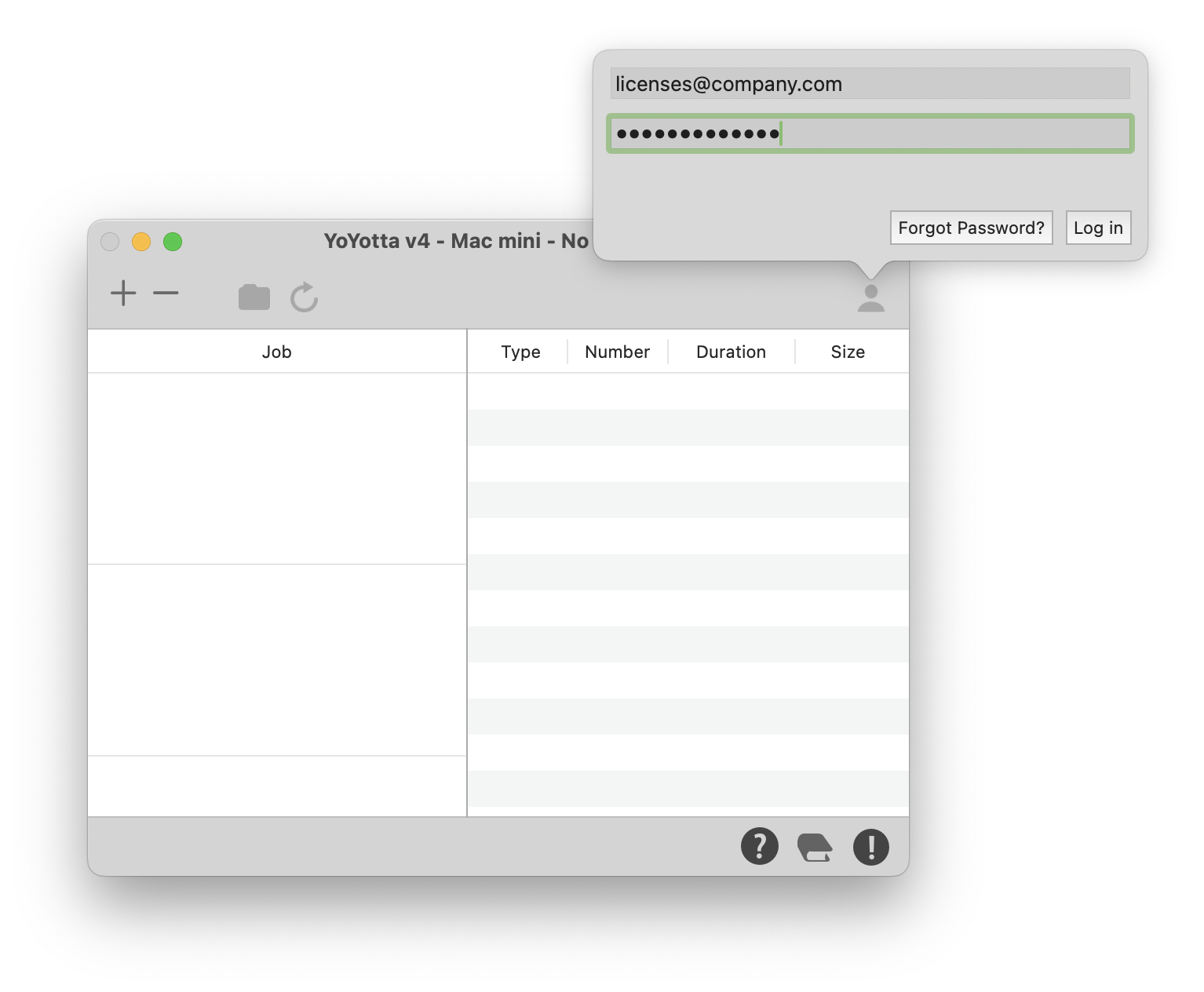 Licenses
If you have ordered a license please contact support@yoyotta.com with details of the email used. They will assign the license to your account and then you can login.
---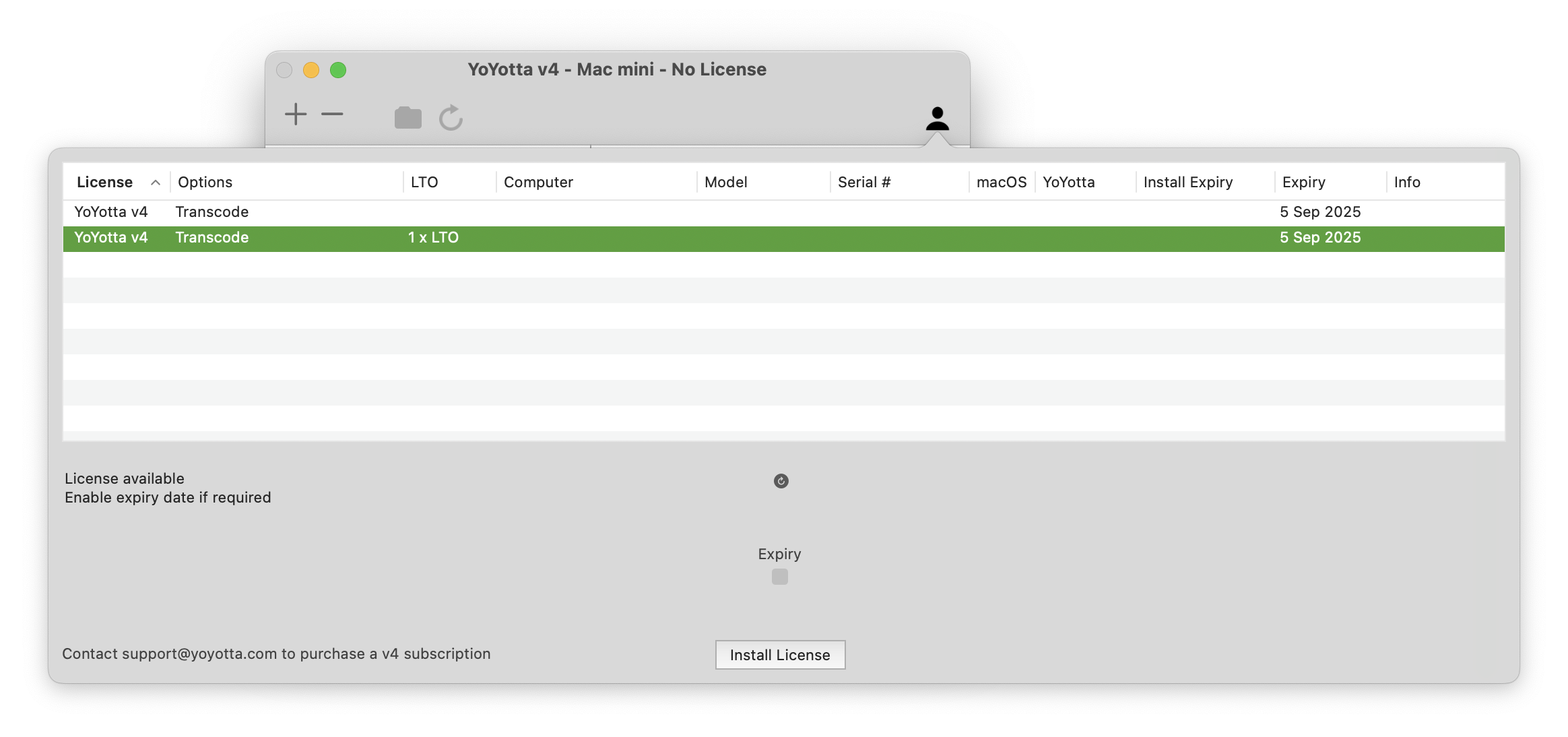 Install License
A YoYottaID license is available.
Select it and click Install License.
---
YoYottaID installed
The license is now installed and can used on this computer whilst online or offline.
There is an Uninstall License button, after clicking the license will be available to install on another computer.

Purchased license are permanent, however the license can be installed with an expiration date. For example you may want to install the license on a client's or freelancer's laptop for 2 weeks.
---
Expiring license
In the calendar select an expiration date for the license.
---
Expiring license installed
The license expiry date is shown in the table, after this date the license will be available to install on another computer. This is useful if a production needs a license for a few weeks, after that time you don't need to have access to the computer to uninstall the license. If the license is still needed you could screen share to the Mac, log in and install it again.
---
© 2018 YoYotta Back to Top