Restore LTFS tape
Restore an entire tape, some folders or file types
---

Load the tape
Put the tape into a standalone drive or tape library.
Select the tape from the available media. Click Add Selected.
This will restore the entire tape.
Alternatively go into the LTFS panel and mount the tape. Then select Choose Other... navigate to your computer (Press Command + Shift + C) and select a folder from the tape. Optionally click Refresh to see the file types in that folder.
---
Add a destination
Setup the destination path, "base" will be replaced with the tape name. So here the YO6002 tape will be restored to /RAID/Restore/YO6002. In this panel you can setup the reports required.
---

Mount and index the tape
Click the refresh button above the Job table, this will automatically mount and index the tape
---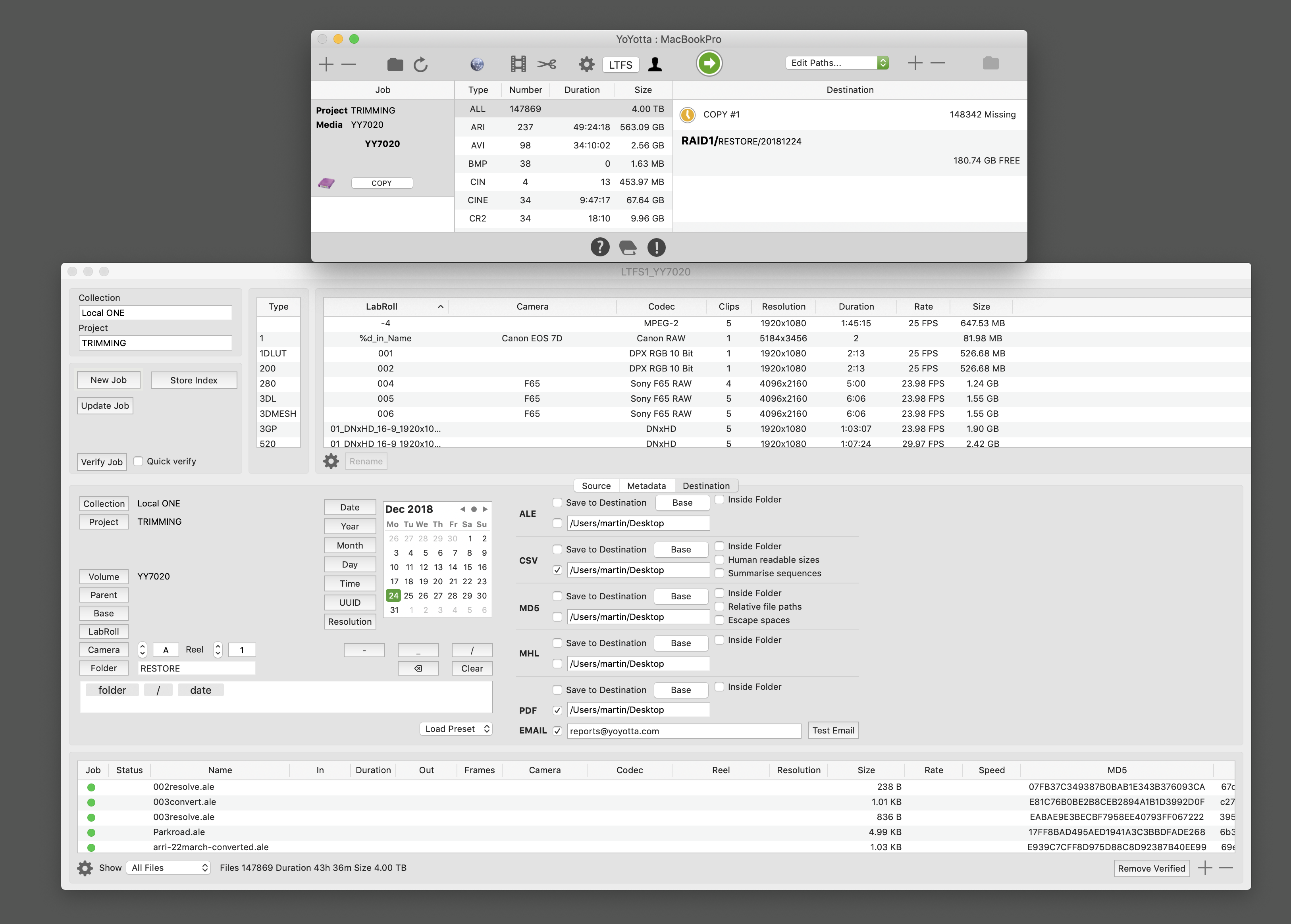 Start the restore
Hit the green start button to restore the whole tape or select some file types
---

Verify restore
All files are verified to ensure that they are restored correctly.
---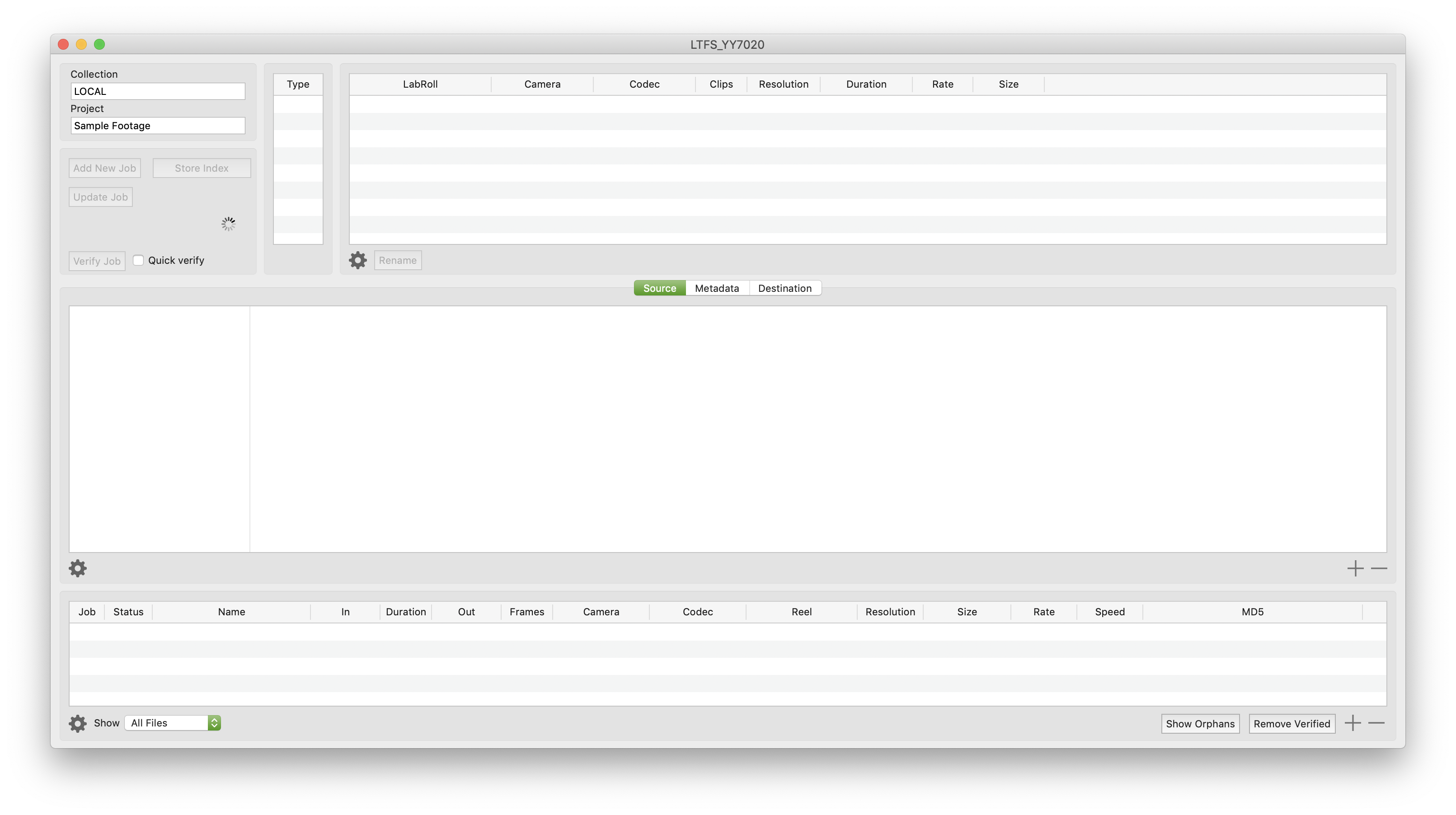 Restore complete
When complete there will be a green tick next to the source, the number of files copied and verified will be displayed and the reports will be generated.