Restore LTFS tape
Restore an entire tape, some folders or file types
---

Load the tape
Put the tape into a standalone drive or tape library.
Select the tape from the available sources.
---
Add a destination
Setup the destination path, "base" will be replaced with the tape name. So here the YO6002 tape will be restored to /RAID/Restore/YO6002. In this panel you can setup the reports required.
---

Mount and index the tape
Click the refresh button above the source table, this will automatically mount and index the tape
---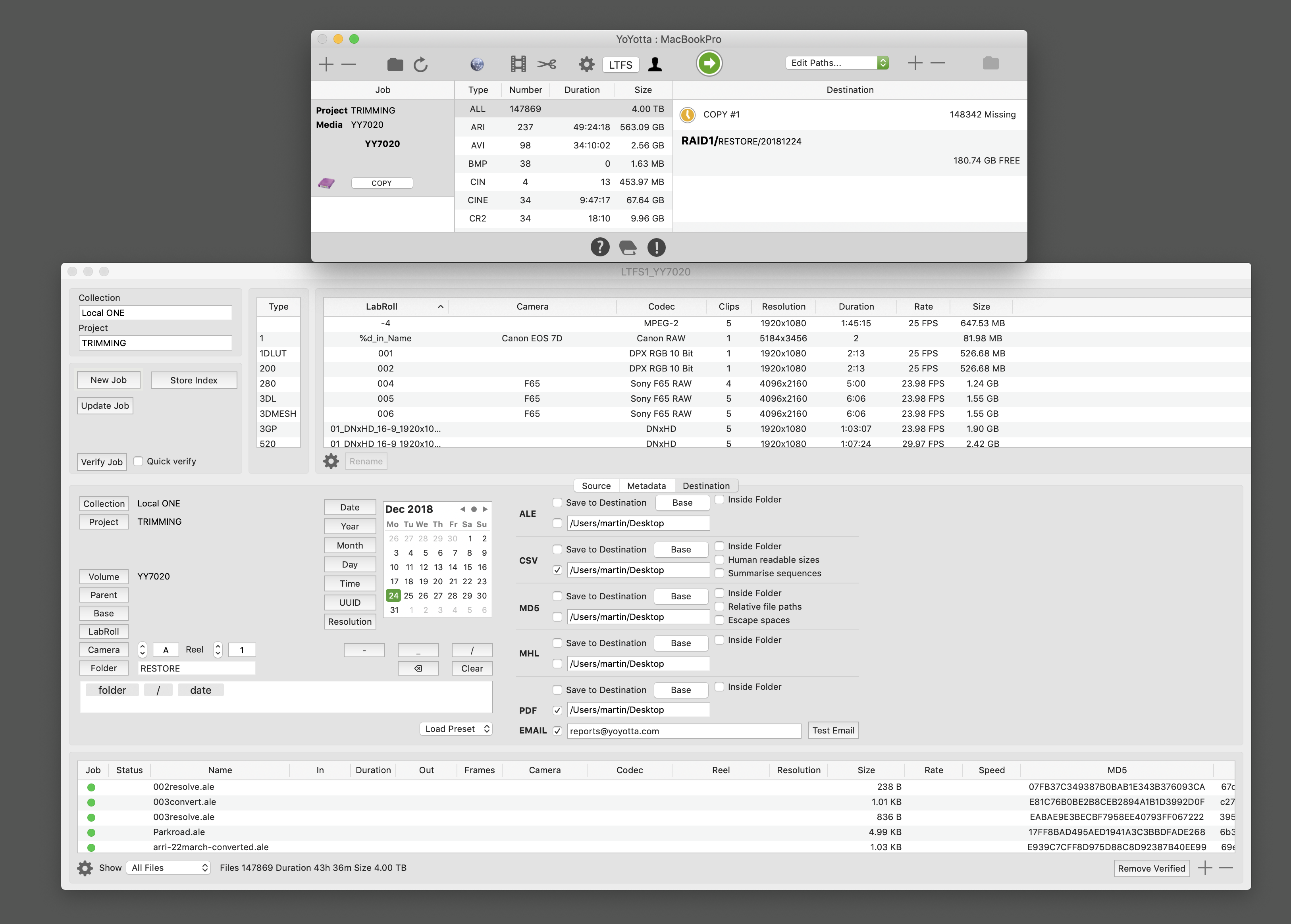 Start the restore
Hit the green start button to restore the whole tape or select some folders or file types
---

Verify restore
All files are verified to ensure that they are restored correctly.
---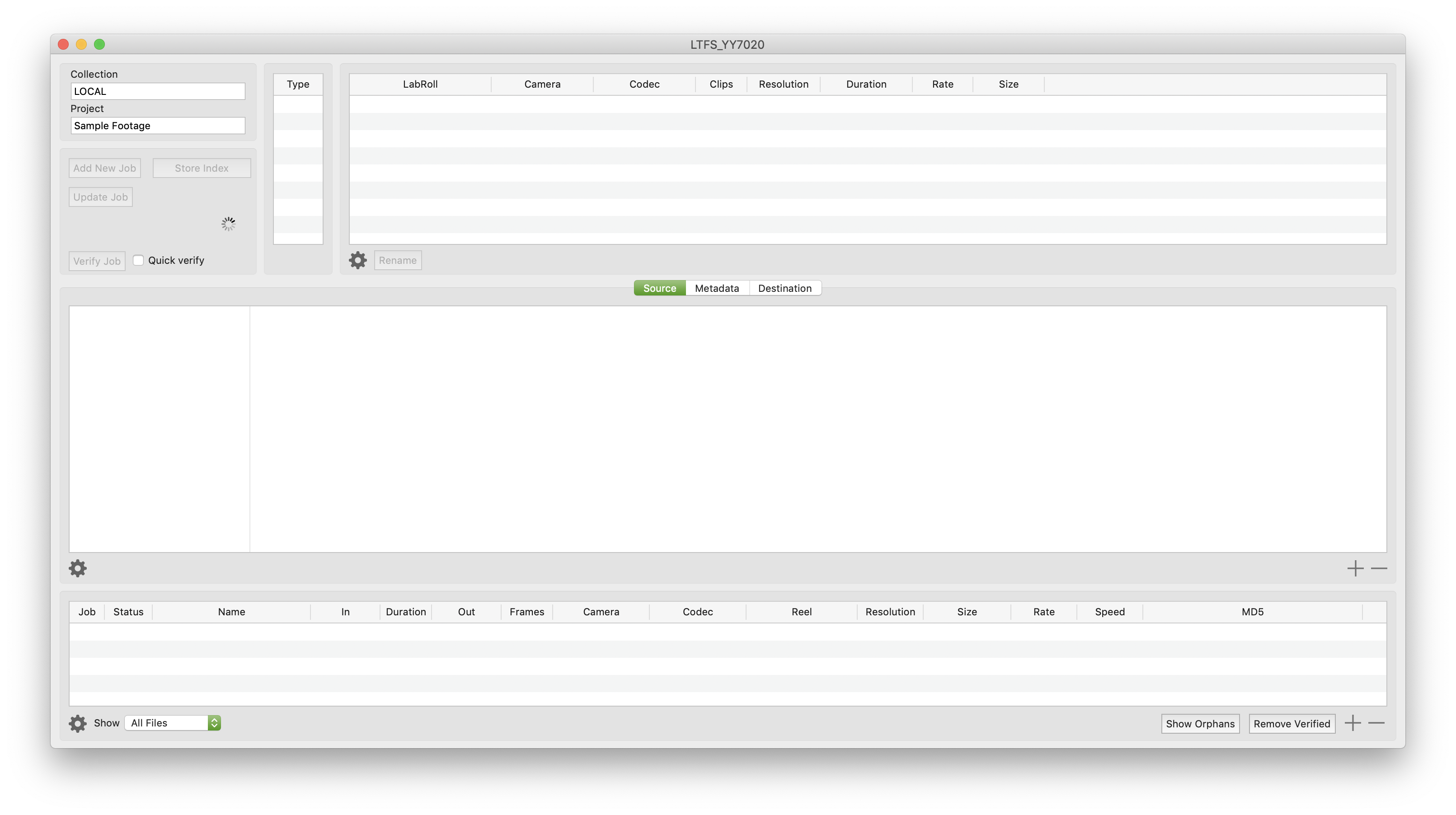 Restore complete
When complete there will be a green tick next to the source, the number of files copied and verified will be displayed and the reports will be generated.