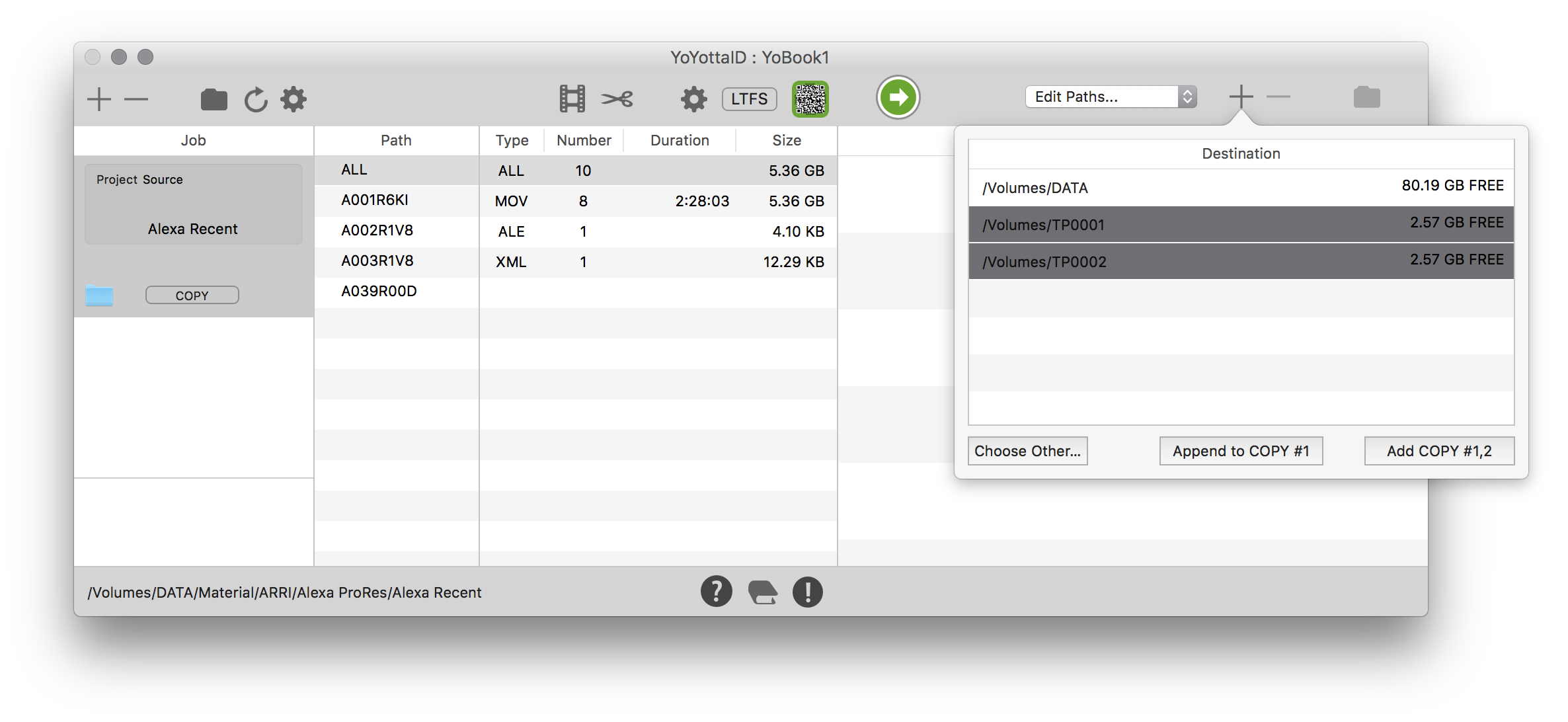 Select first master tape
Add tape YO501A as a backup. In this example all our master tapes have serial numbers ending with an A.
---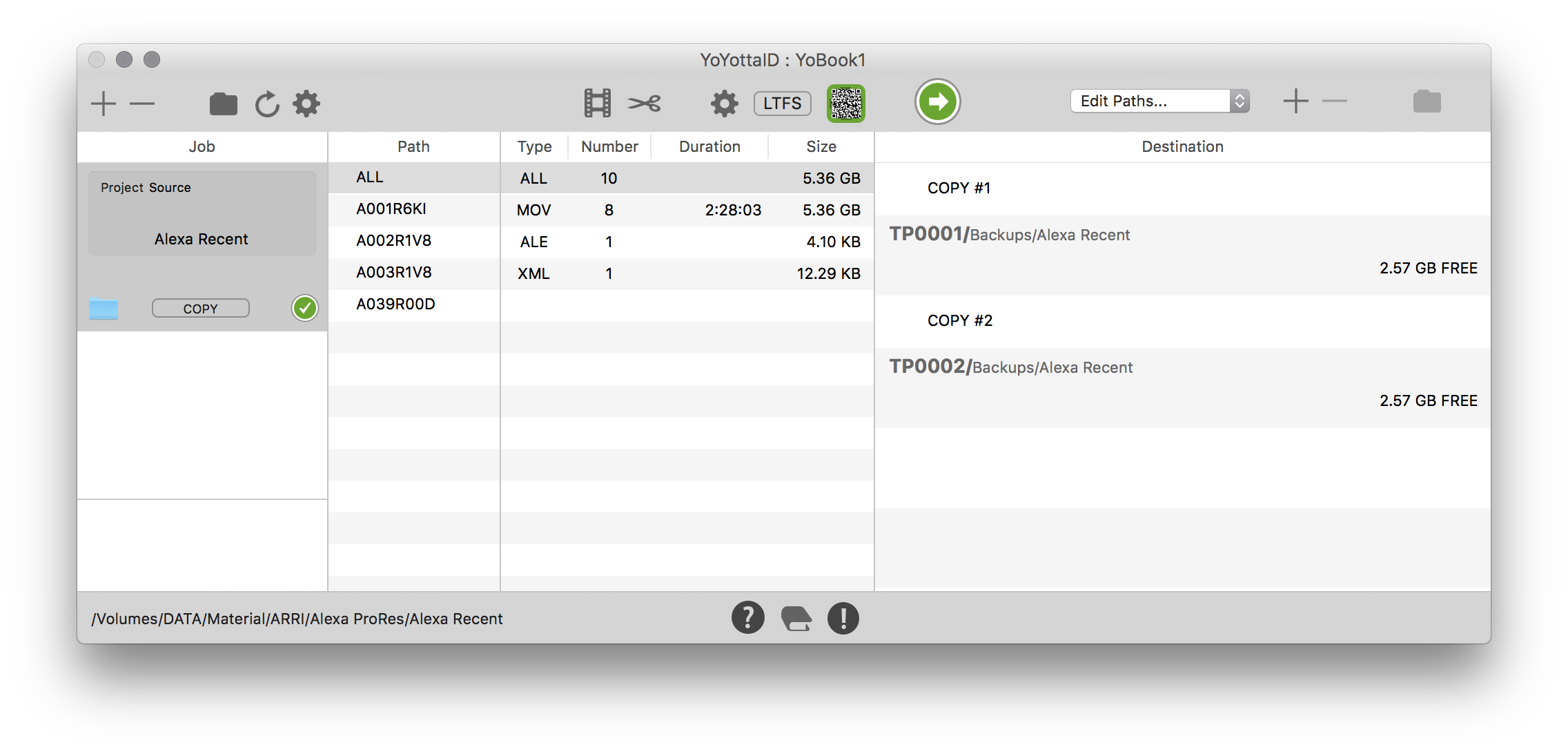 Select first safety tape
Add tape YO501B as a backup. The safety copies have serial numbers ending with a B.
---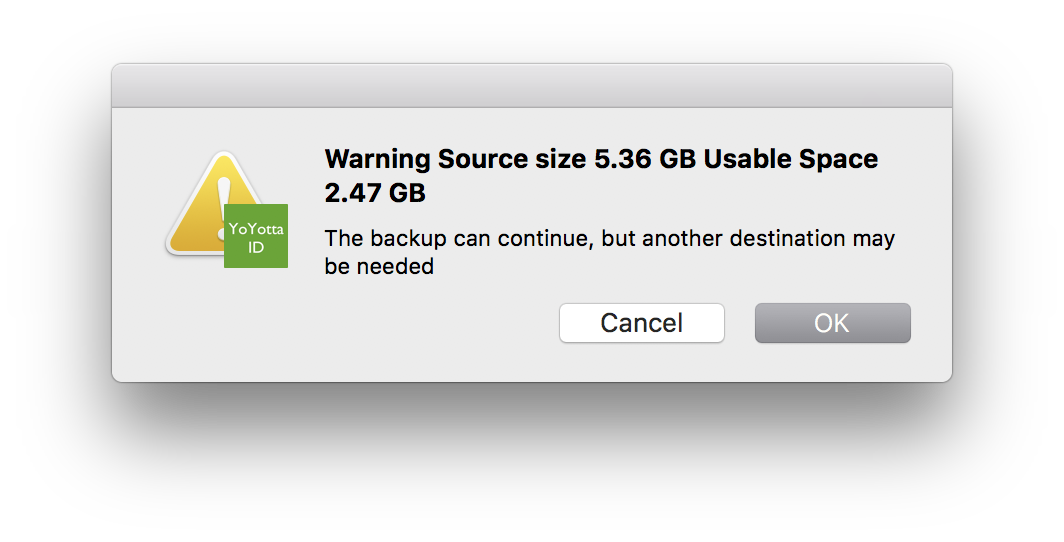 Ready to start
Now two backups are ready. BACKUP 1 is the master and BACKUP 2 will be the safety copy.
There are 10 files to backup, the first three will fit onto each tape. Click the green button to start.
---
Backup space warning
YoYottaID warns that the entire backup will not fit on one tape. Click Continue.
---
More space needed
After the copy and verify more space is needed so YoYottaID prompts for new tapes.
---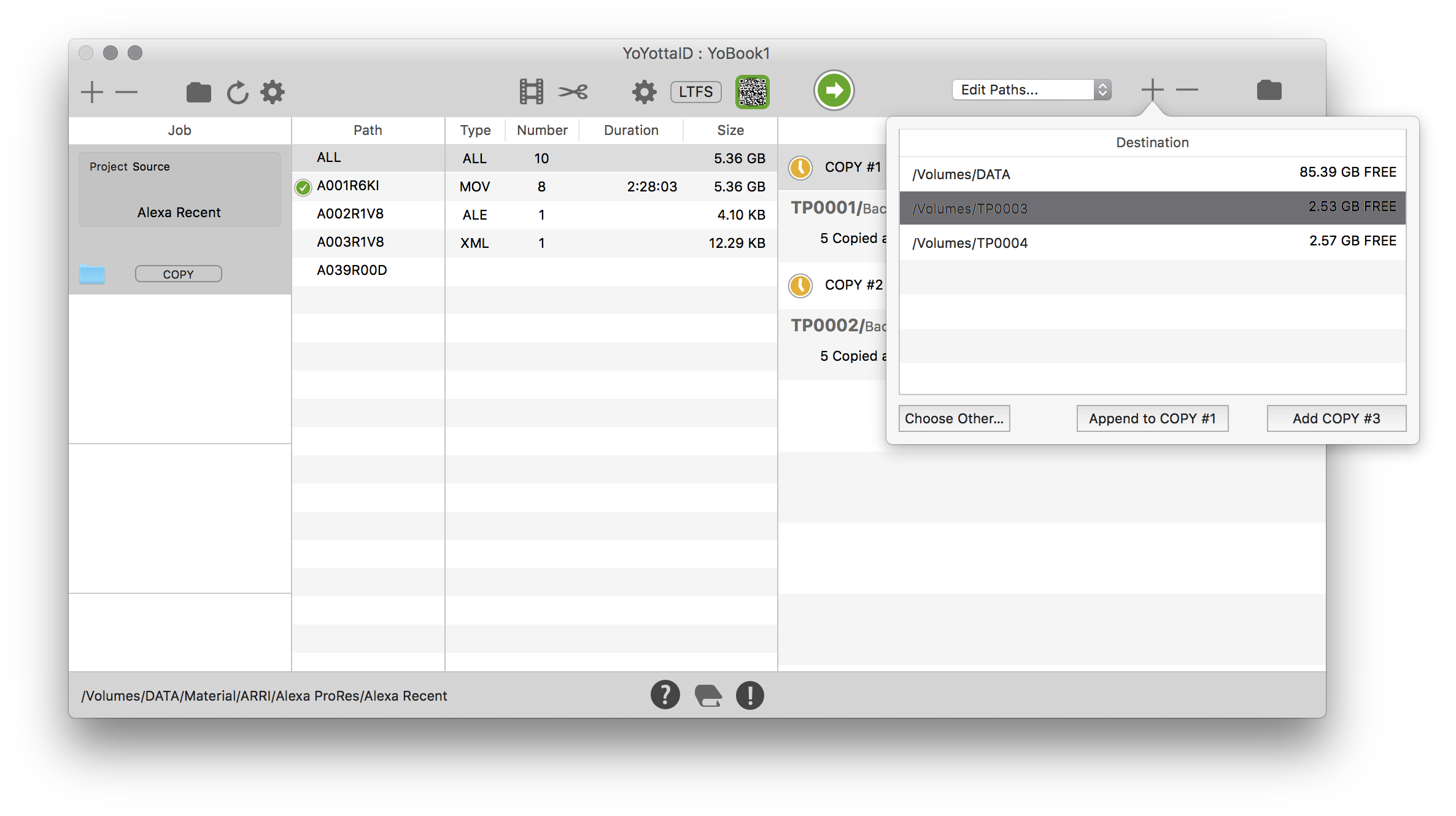 Eject first tapes
Select the first tape YO501A and press the eject button in the top right. Repeat this for tape YO501B. Mount two new tapes. Important, don't remove the tapes from the backup, just eject them. They will show as NOT MOUNTED.
---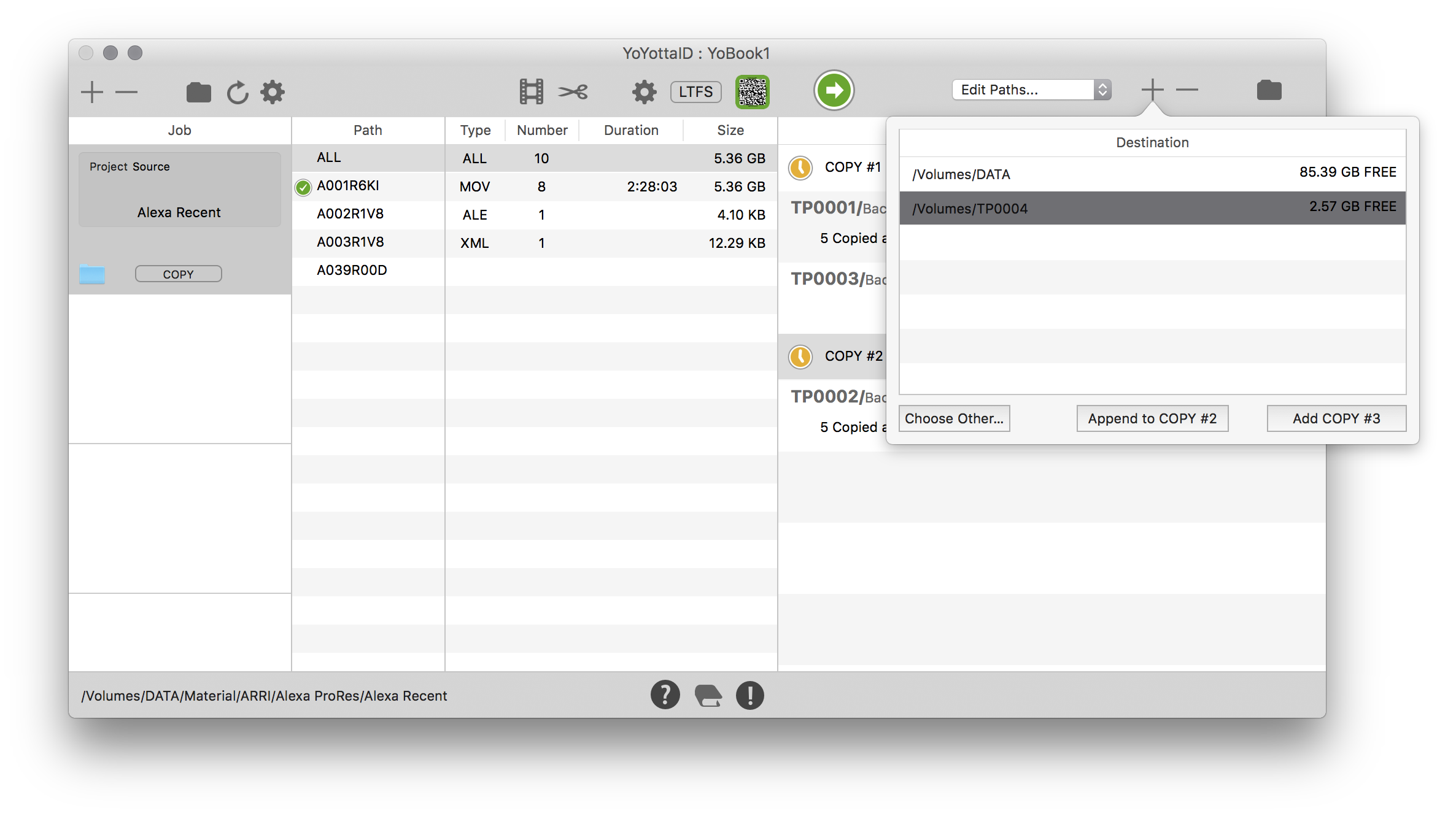 Add second master tape
Select the first tape YO501A in the main window, then open the Add Backup panel. Select tape YO502A and click Add Span to Backup. This adds a new tape to the master backup.
---
Add second safety tape
Repeat this for YO502B, remembering to click Add Span to Backup. Then click the green arrow to start the backup.
---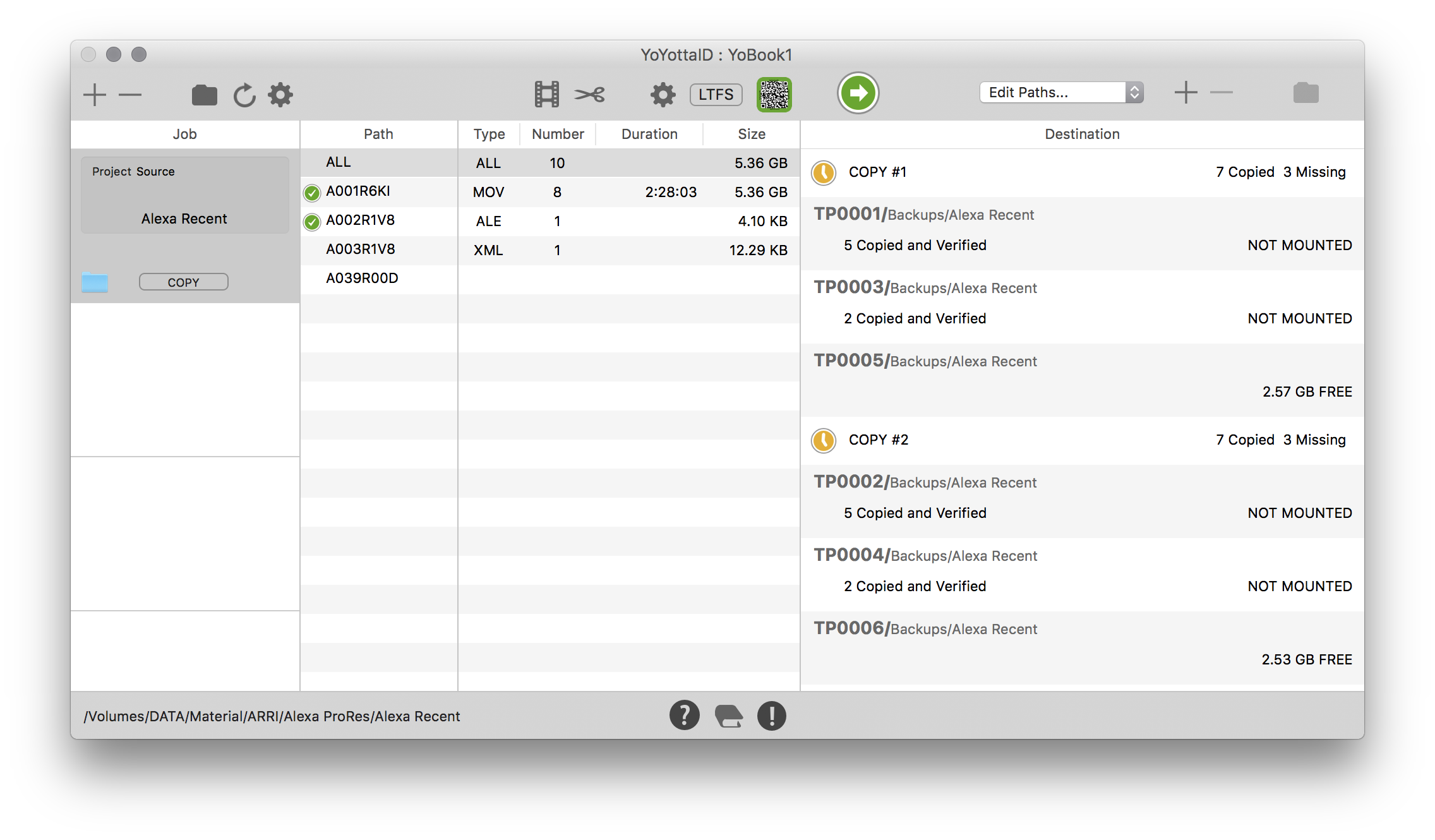 Second tapes complete
Now tapes YO502A and YO502B are complete. There are four files left to copy. Eject the tapes and mount two more.
---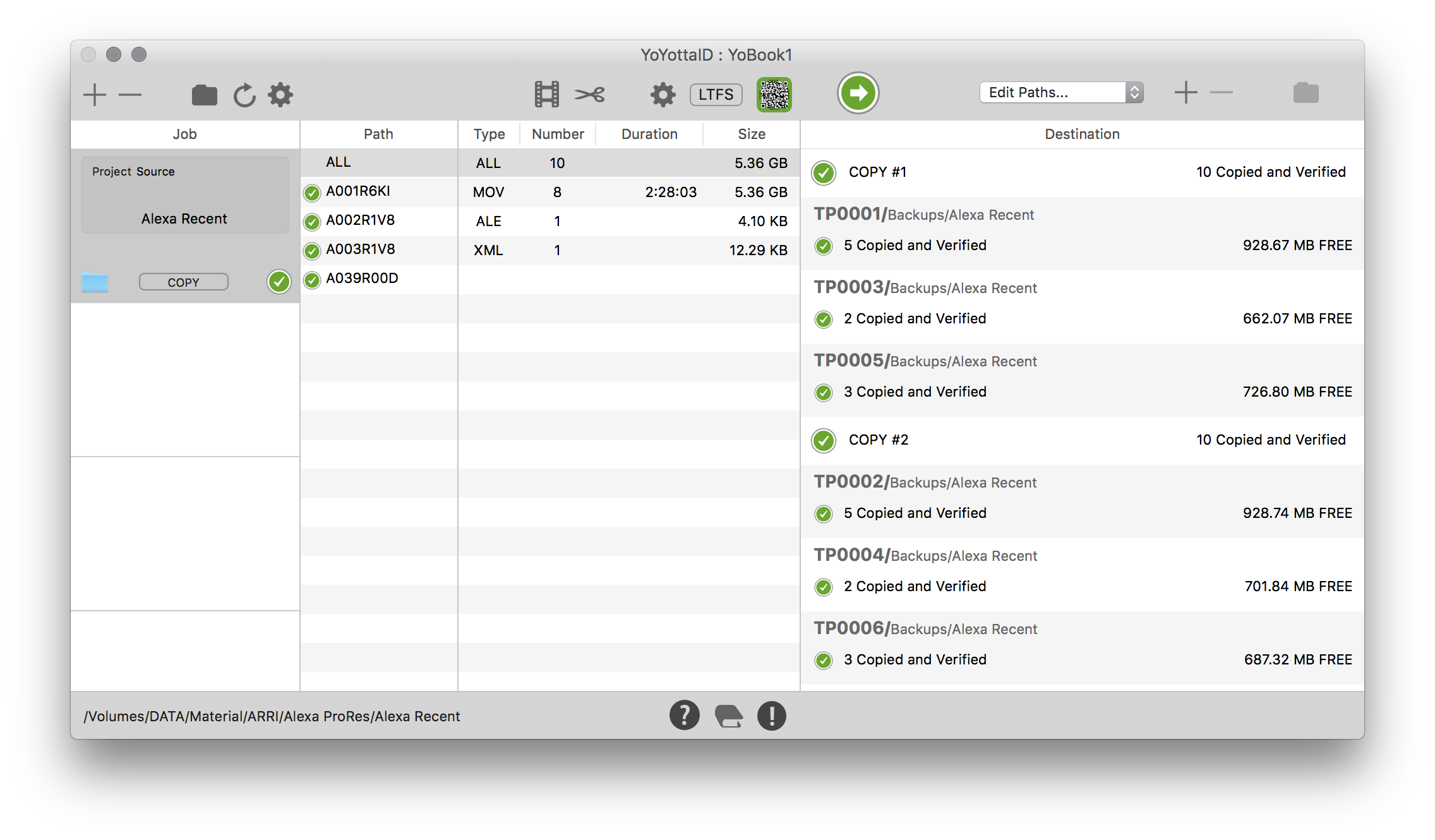 Third tapes mounted
YO503A and YO503B are mounted and added as final spans. Start the backup.
---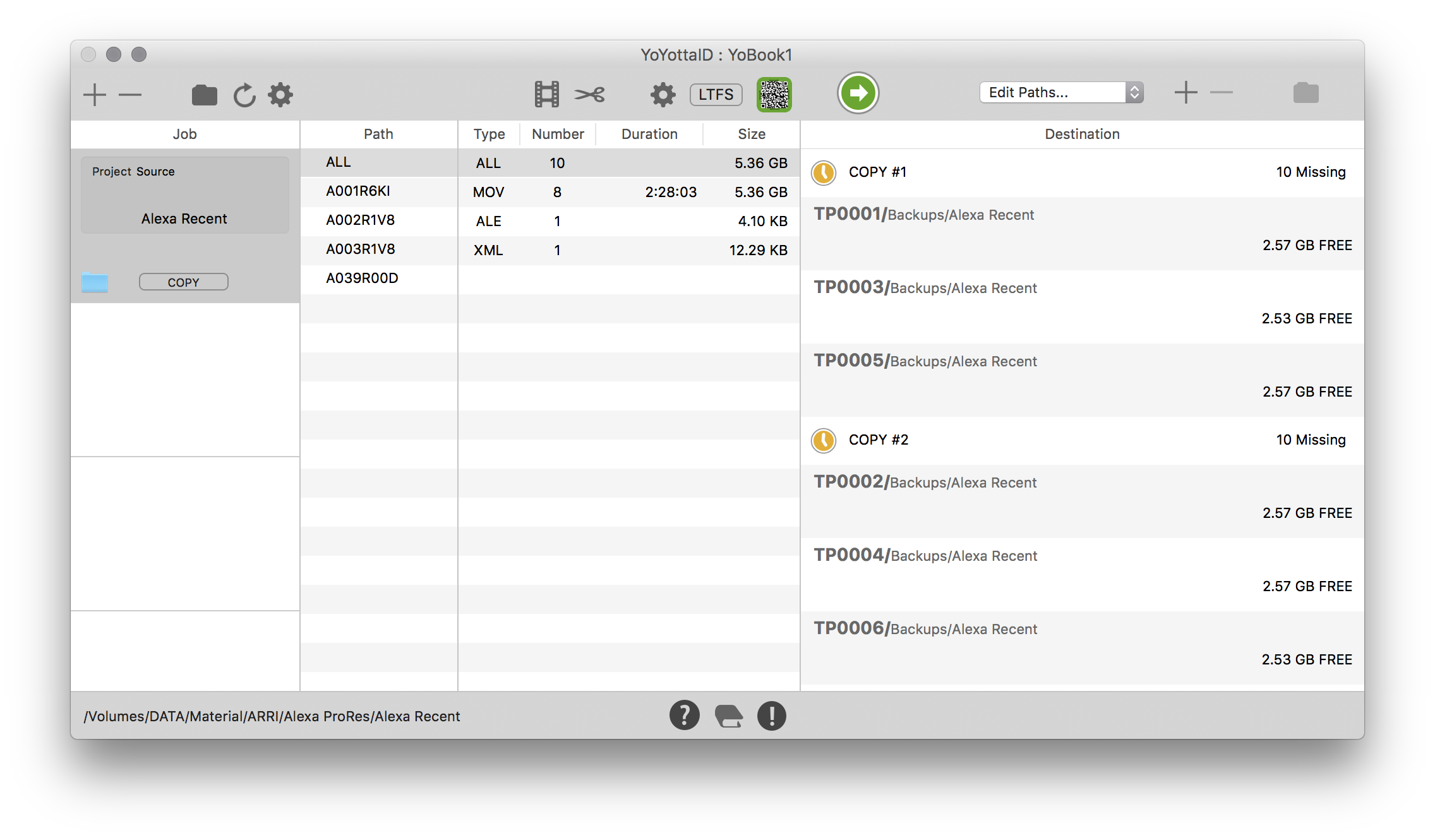 All finished
Now there is a green confirmation tick for BACKUP 1 and BACKUP 2. Eject the last two tapes.