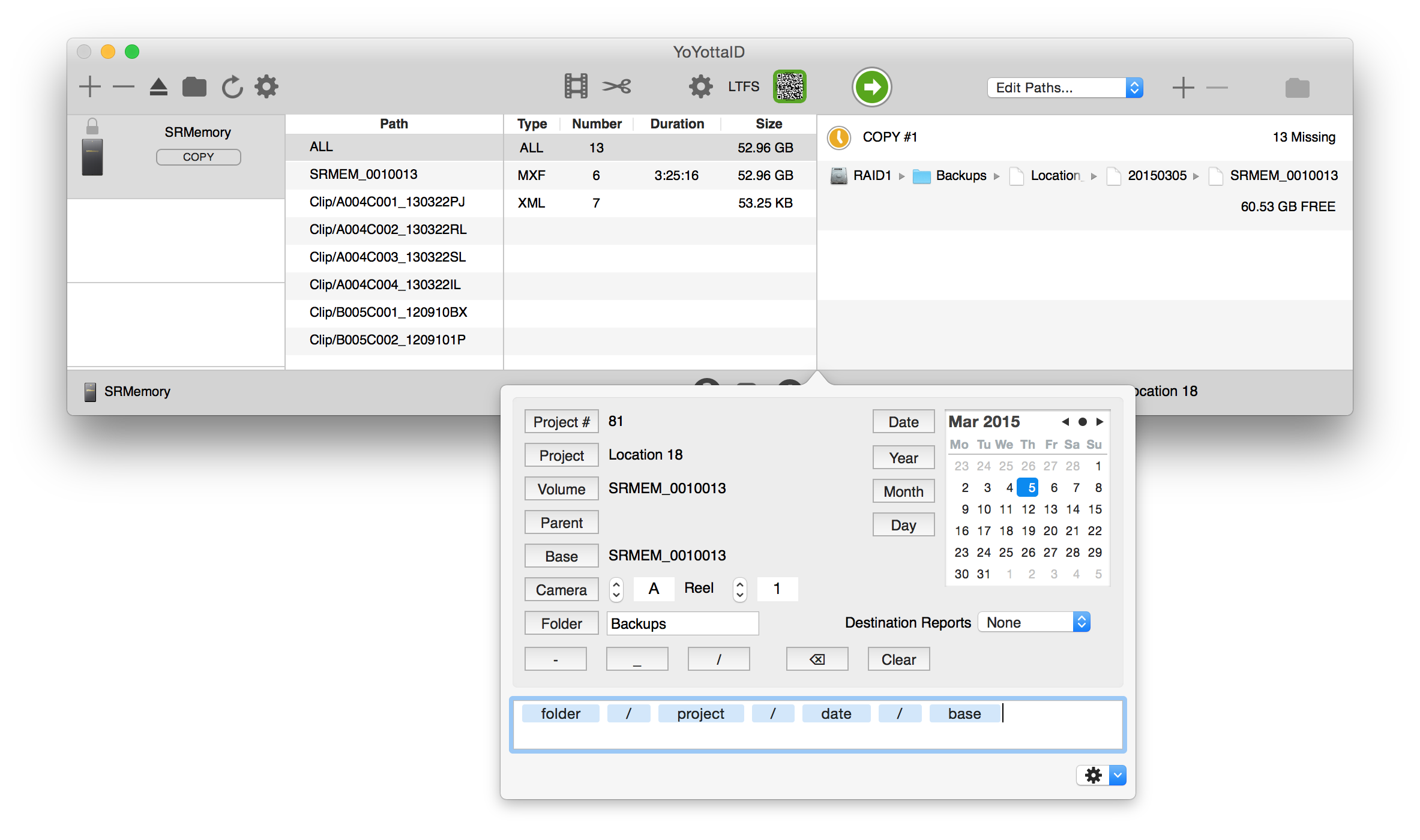 Add a source
The source is a Sony SRMemory card. The destination path is set to include the project name and the date.
The destination is into a folder called Backups on RAID1. Start the copy.
---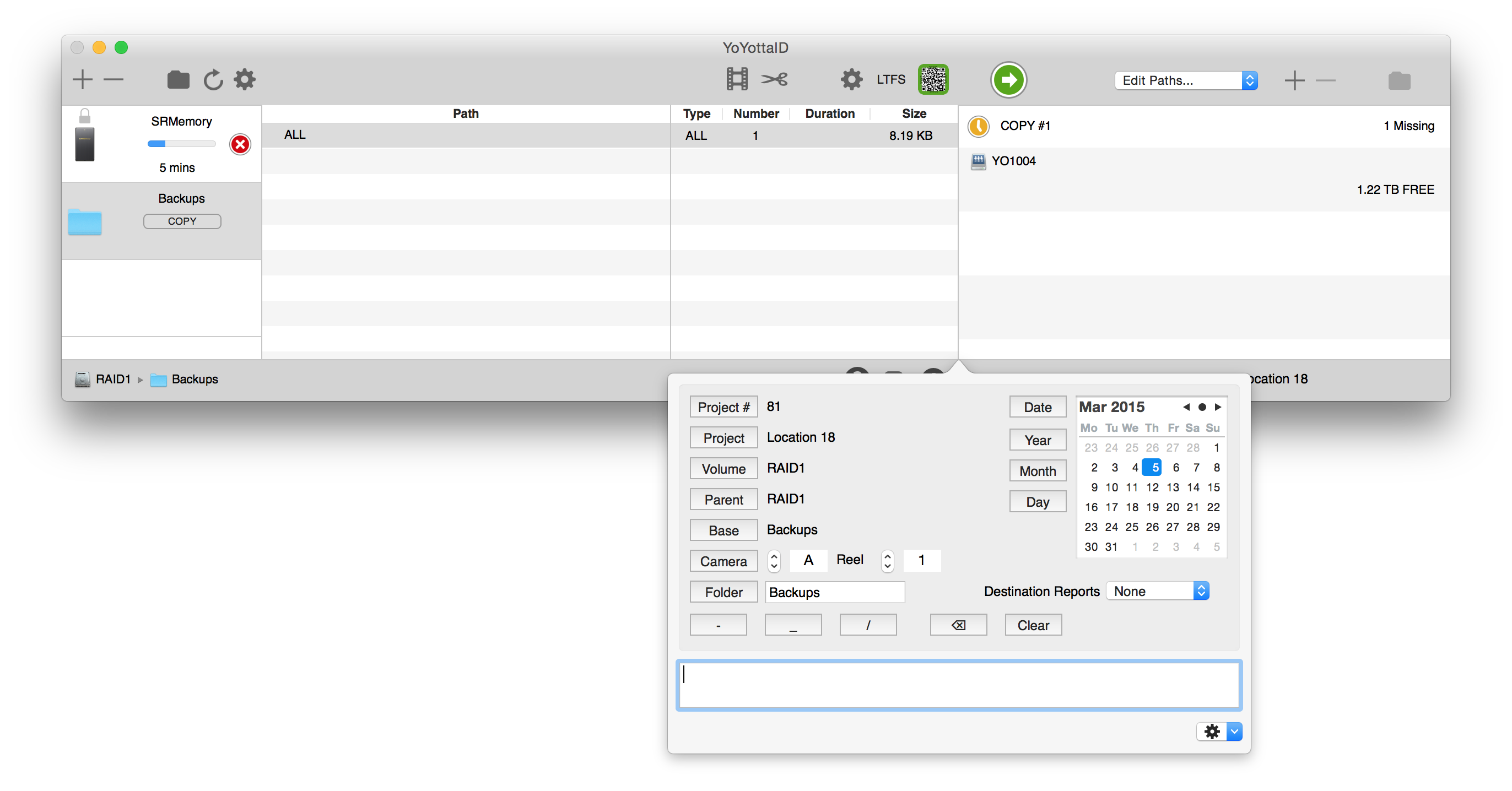 Add the copy as a source
Now add the RAID1 Backups folder as a source and clear the folders from the destination path. The folders will already be inside the Backups folder, so there is no need to add them again.
---

Start the second copy
RAID1 is already in use, so YoYotta asks if we want to Add to a Queue or Copy Now. If the source files were independent from the first copy we could Copy Now or wait and add to the queue.
---

Add to Queue
The files from the camera card have not finished copying so we must click Add to Queue.
---

Copy starts automatically
When the first copy is complete YoYotta will index the RAID1 Backups folder, locate the new files and start the new copy