Export metadata database
In the File menu choose Export... then YoYotta Archive.
Choose a location to save the file.
Then if you need to restore it, quit YoYotta, create a copy of the archive named YoMain.db and drop it into the folder shown below.
---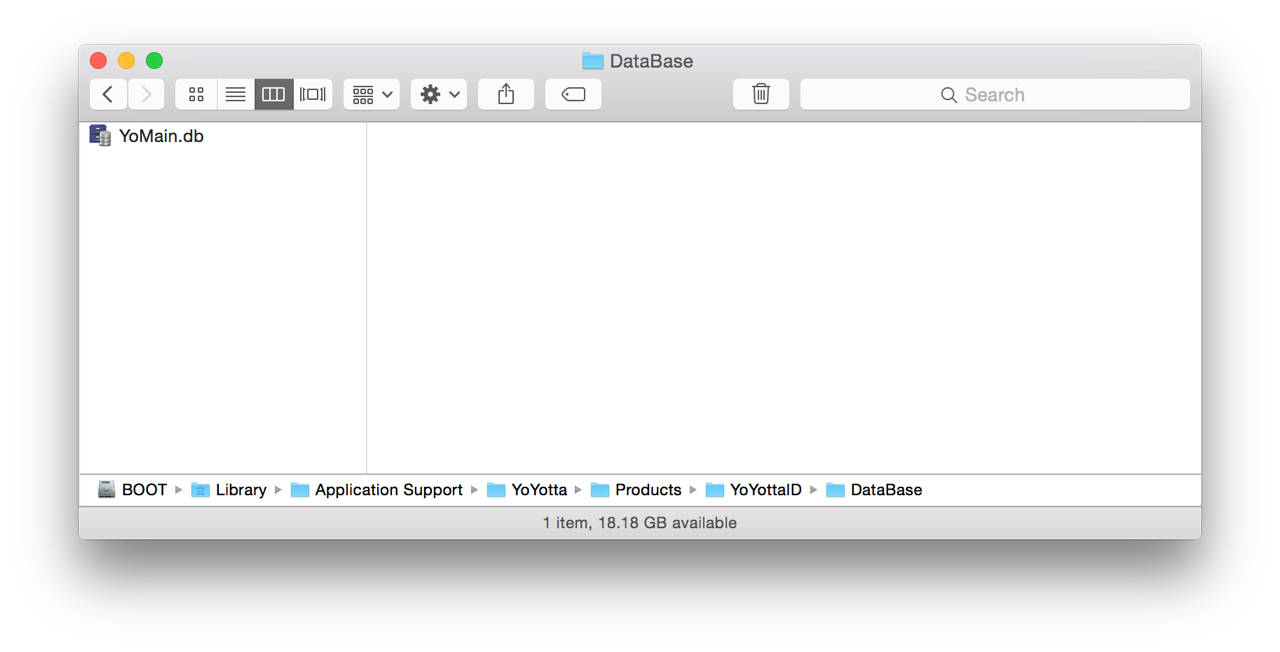 Moving metadata database to a new computer
Quit YoYotta on the old computer.
Run YoYotta once on the new computer and then quit.
Copy the YoMain.db file from the old computer to the new computer. Open the Finder to this location to see the database file. (Replacing the YoMain.db file that is already there)
Existing projects on the new computer will be replaced, so if you have already been using it then you may want to keep that database.
Instead you can export selected projects and import them as shown below.
---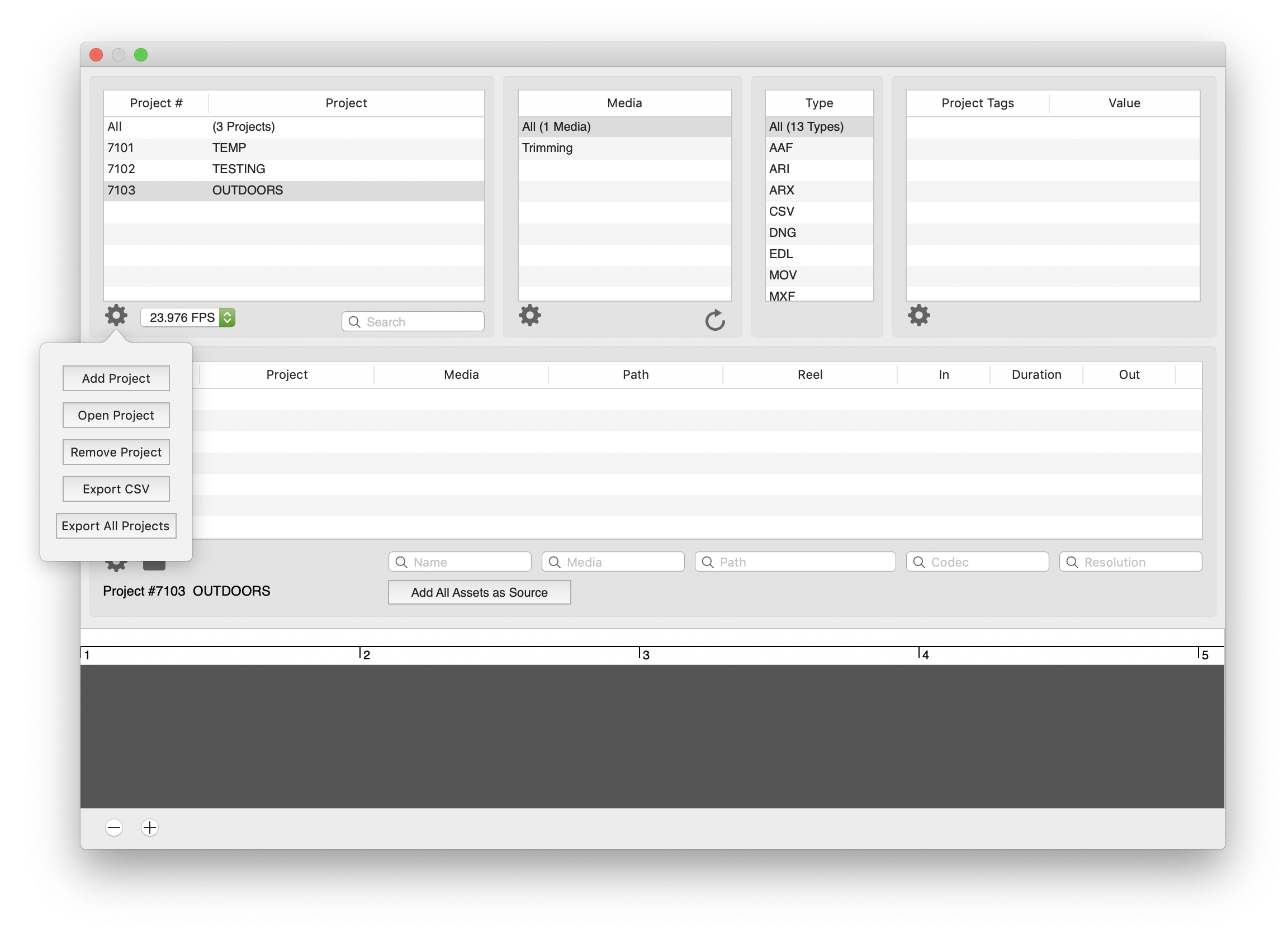 Export project assets
Select a project and click Export CSV.
Or click Export All Projects. This creates a v2_Projects folder on the Desktop with CSV files for every project.
This will take a while if there are a lot of projects.
---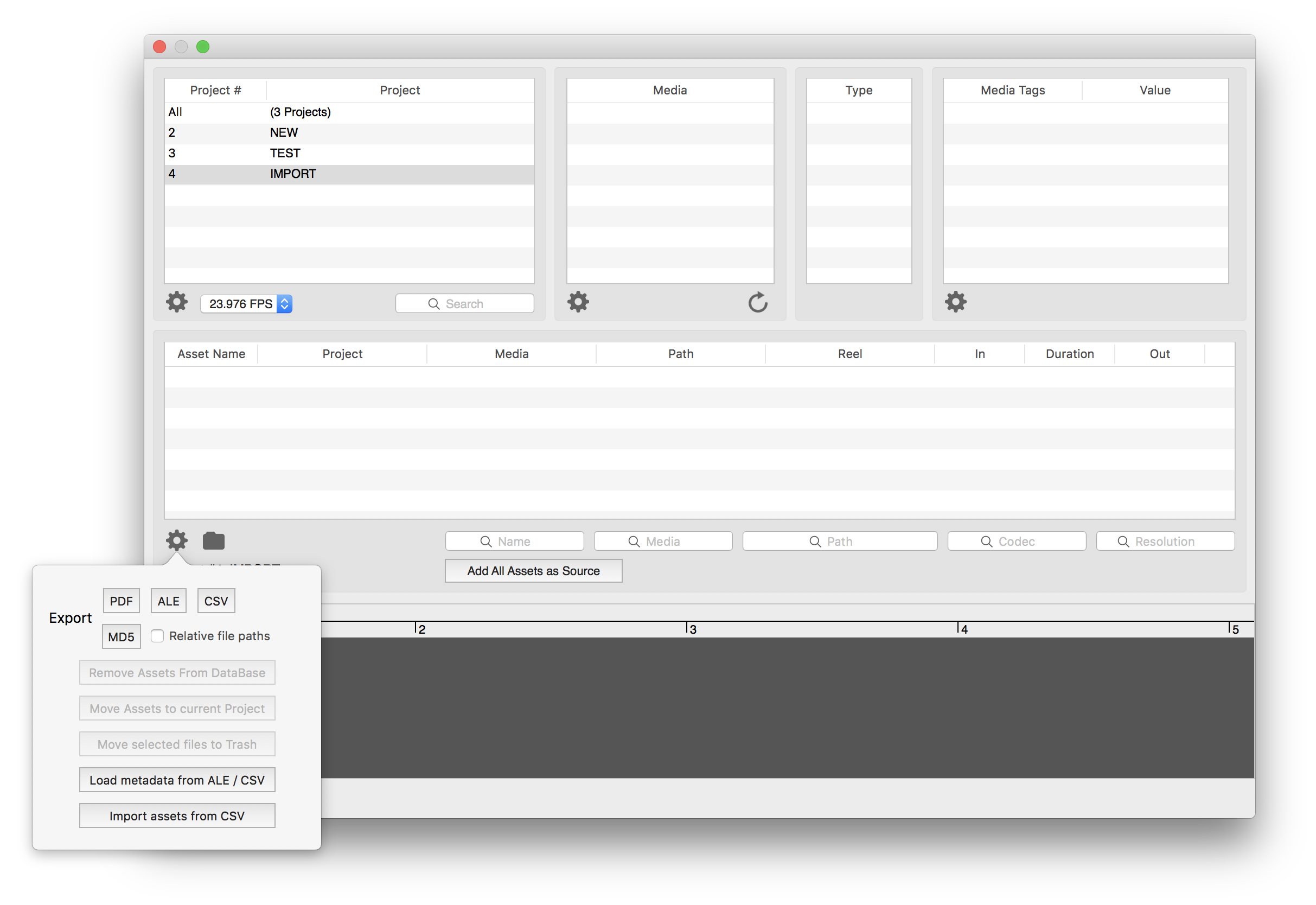 Import project assets
Add a new project or open an existing project and click Import assets from CSV.
This will export each project as a CSV file into a v2_Projects folder on the desktop.