Metadata and Reports
YoYotta automatically extracts camera and checksum metadata
Additional metadata can be added manually or imported from ALE and CSV files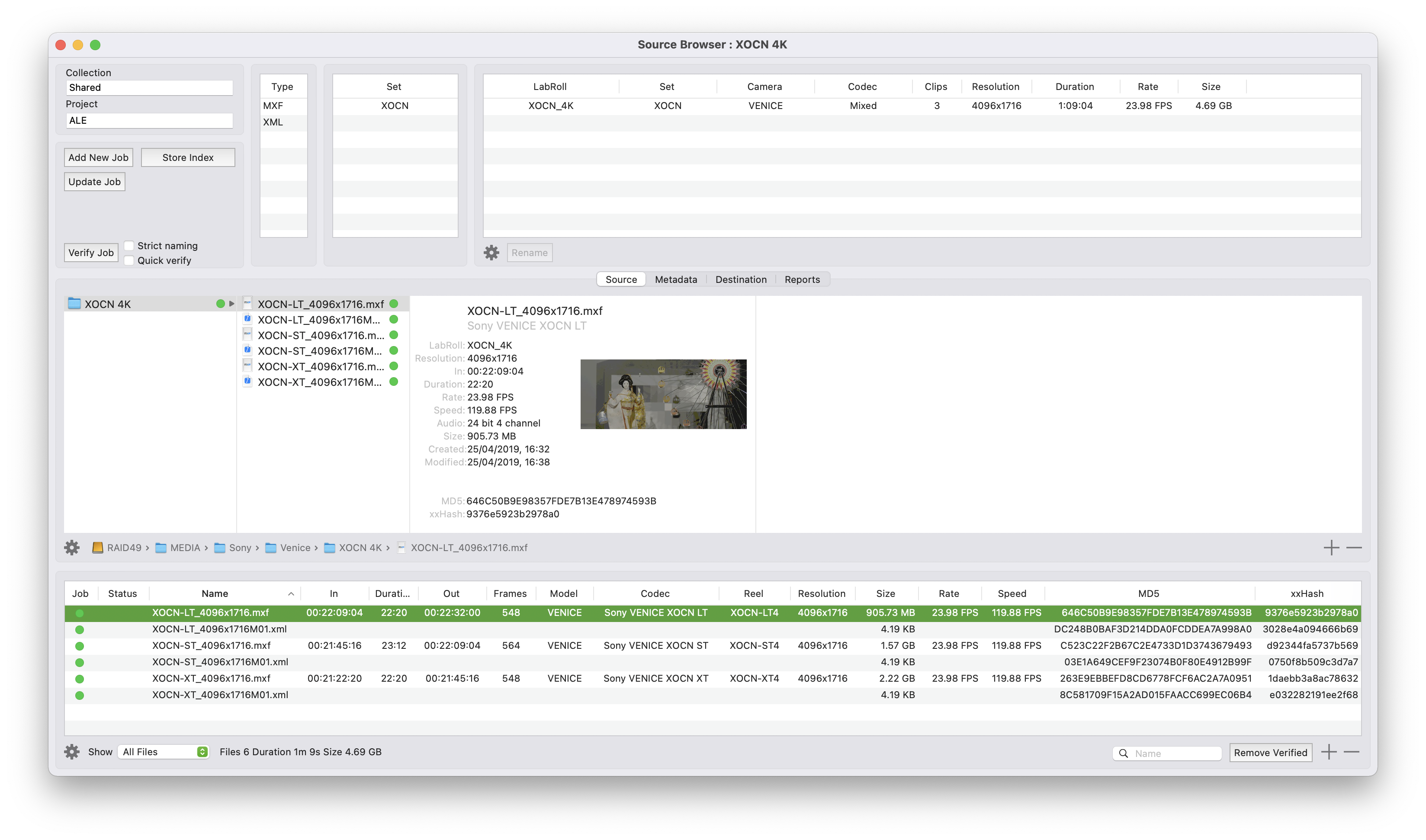 Camera metadata
Add a camera card or a source drive and YoYotta extracts metadata from each clip. Open the Source Browser to view the metadata.
Ensure Extract metadata is turned on in Preferences

Checksum metadata
The
Extract metadata
preference also enables parsing of checksums from .md5 and .mhl files on source media. When these files are detected a
Using external checksums from ...
message will appear in the log.
YoYotta will warn if any files listed in the checksum file are missing. The checksum values will also be used during file verification.
If the source was previously copied and verified using YoYotta then the file checksums will be automatically added without needing any md5 or mhl files.
---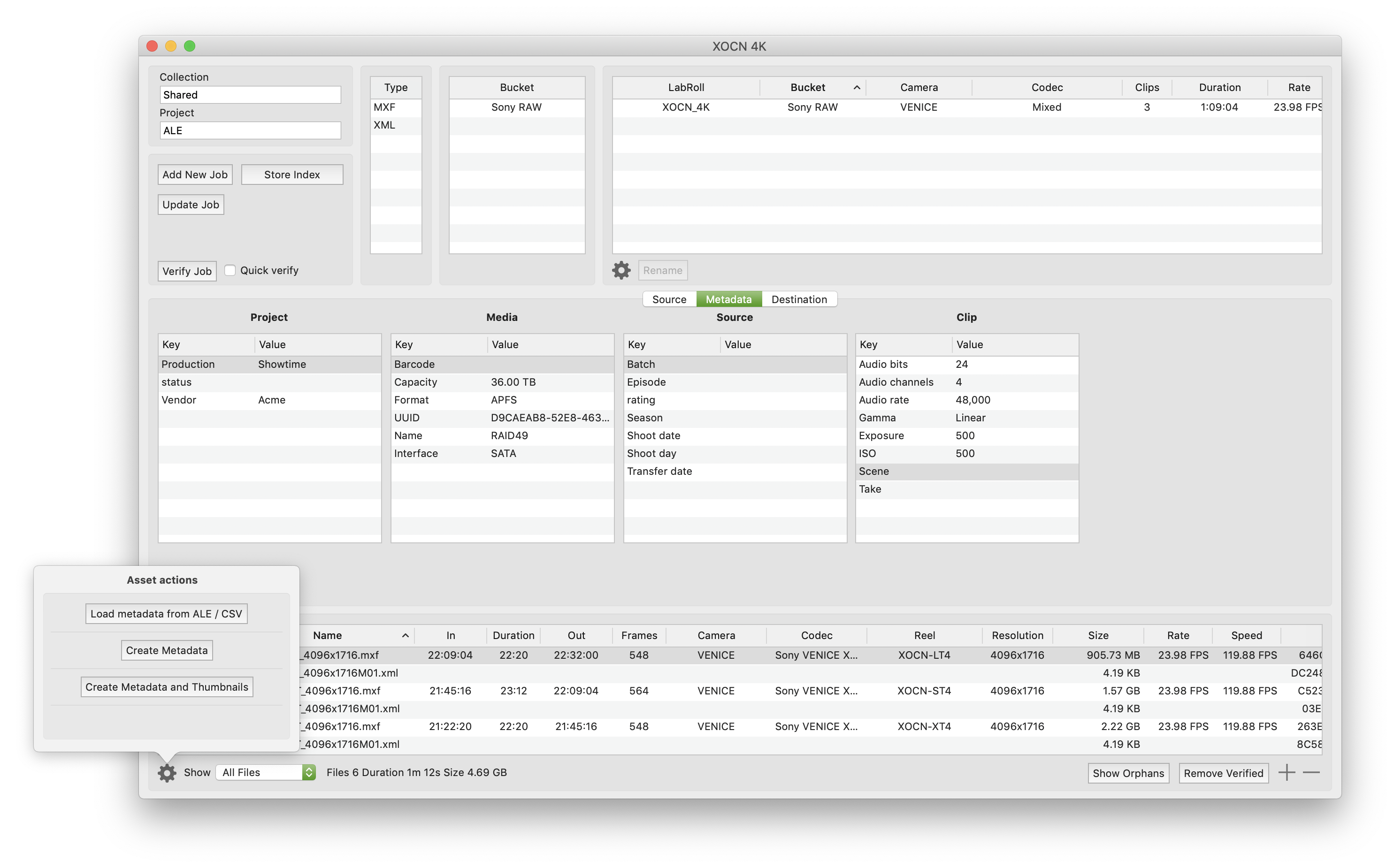 Metadata
Click on the Metadata tab in the Source Browser and select a clip. Project, Media, Source and Clip Metadata can be added or modified. Double click or press the enter key to open the value filed for each key.

Or click the Load metadata from ALE/CSV button to add metadata from ALE or CSV files.
YoYotta will look for these column header names. The case (upper or lower) is not important and there can be spaces in the header names.
To add more metadata to existing clips export CSV or ALE files using the Project Browser. Then add extra columns.
Project
Source

Season
Episode
ShootDay
ShootDate
TransferDate

Clip
---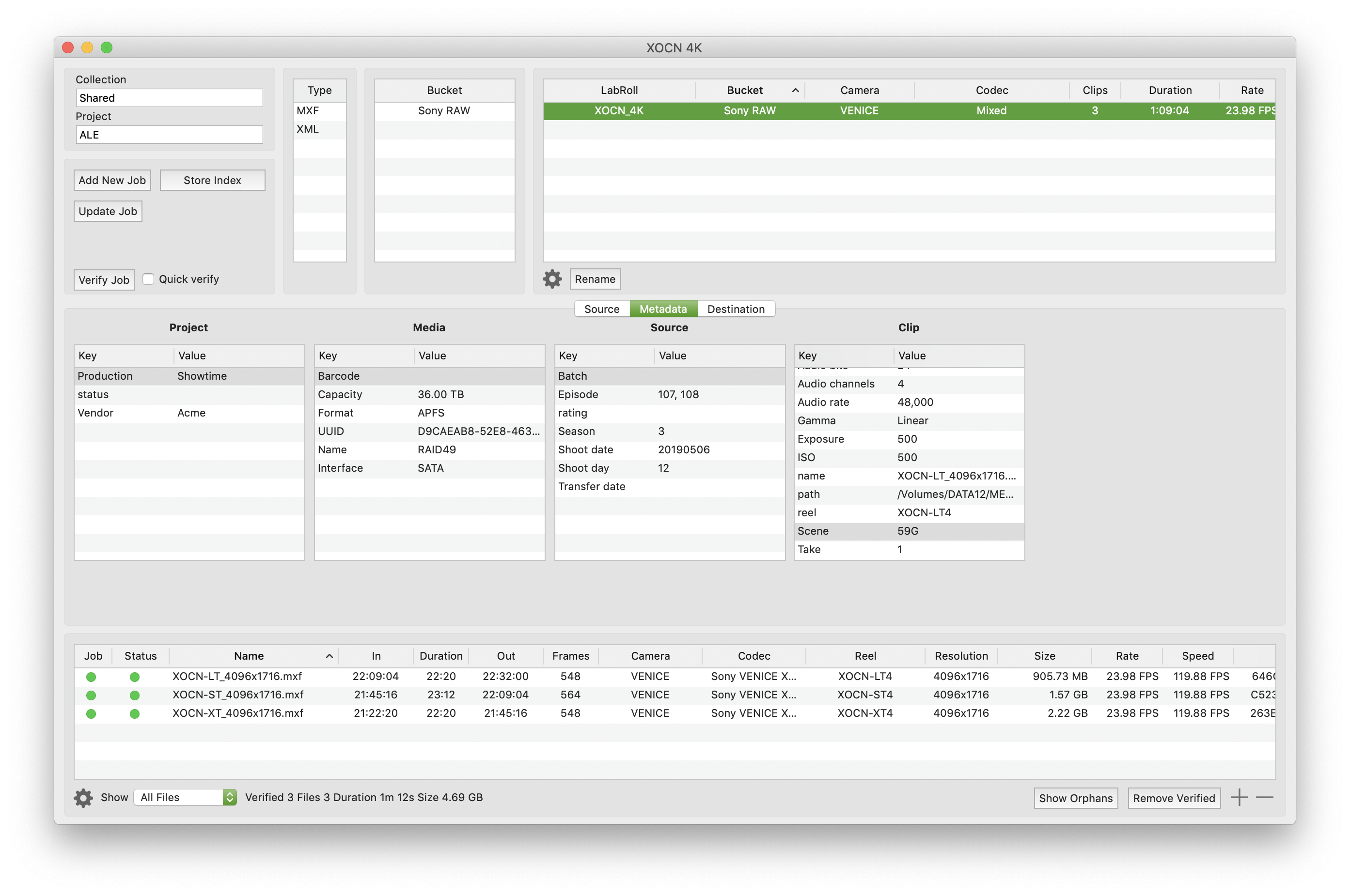 Imported metadata
In the Source table the Season, Episode, Shoot day and Shoot date have been imported. Along with the scene and take information for each clip.
The green dot in the Status column shows that metadata has been imported for that clip.
Now start the job, when complete the job will be stored in the Project Browser and reports will be generated. Alternatively click the Store Index button to store an INDEX now.
---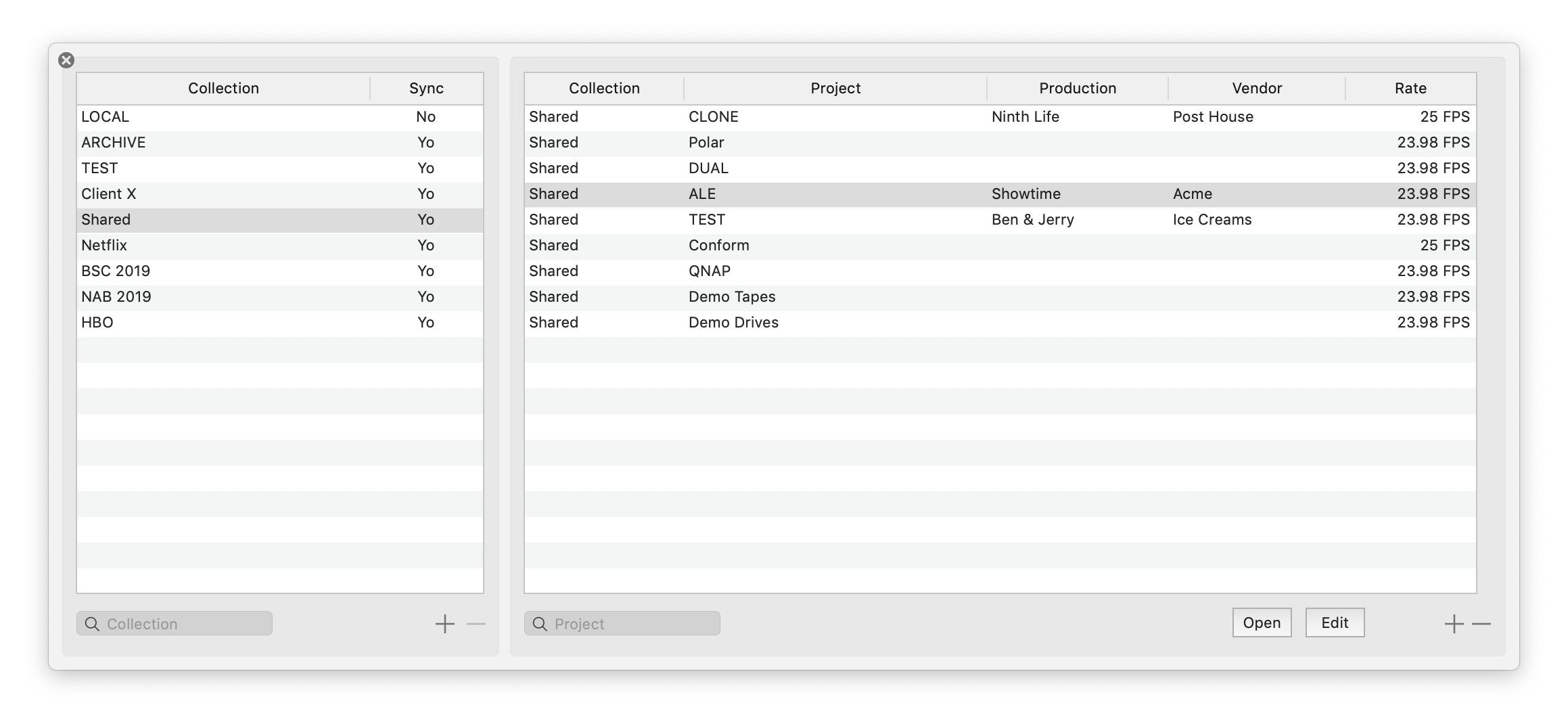 Project metadata
The Production and Vendor metadata is also shown in the Collection + Project panel.
---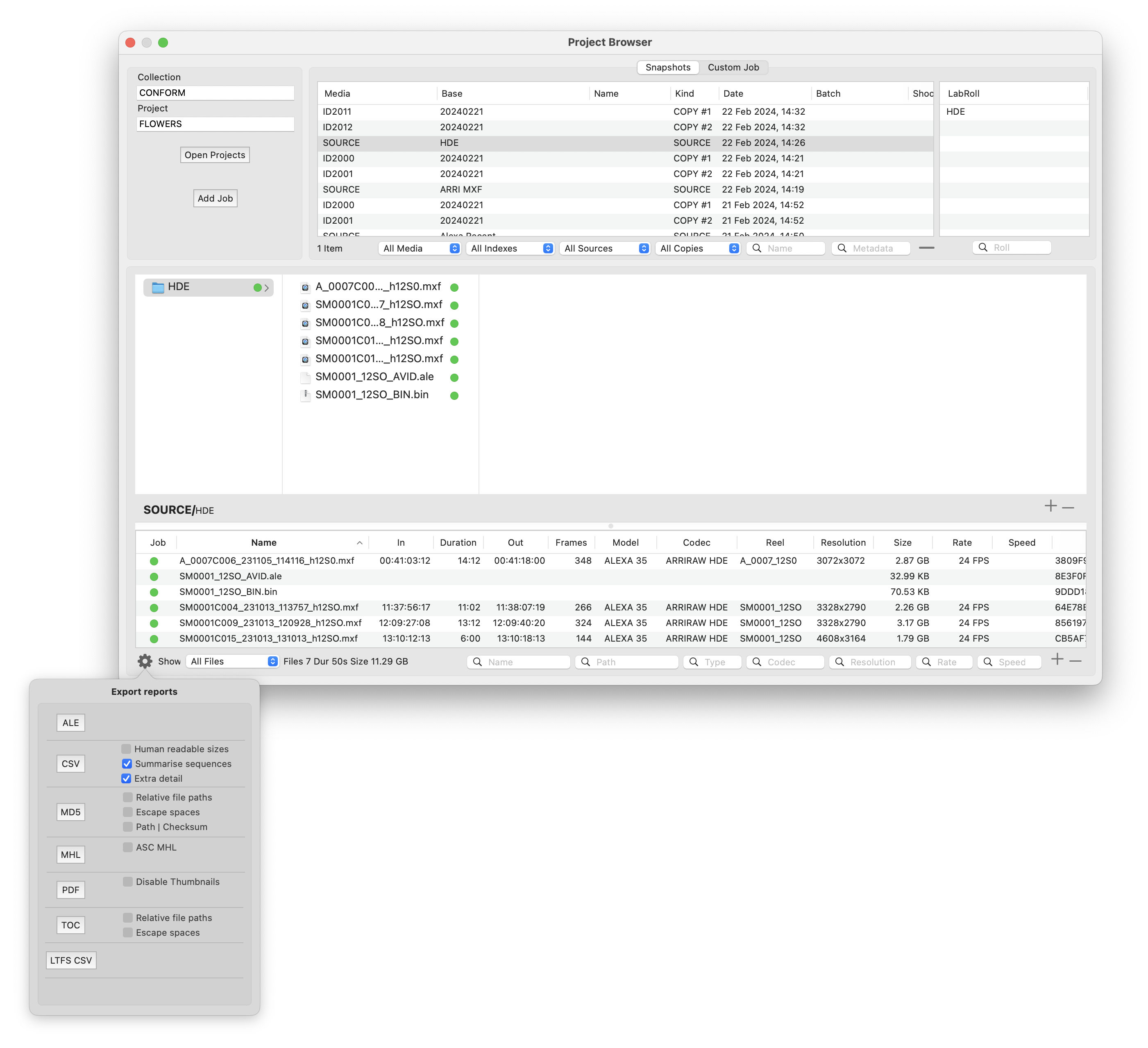 Manually creating a report
Open the Project Browser. See that the Source metadata is shown in the table. It is possible to search for matching metadata. Select a job and click the PDF button in the Export panel to create a job report.
CSV and other report formats can be exported.
---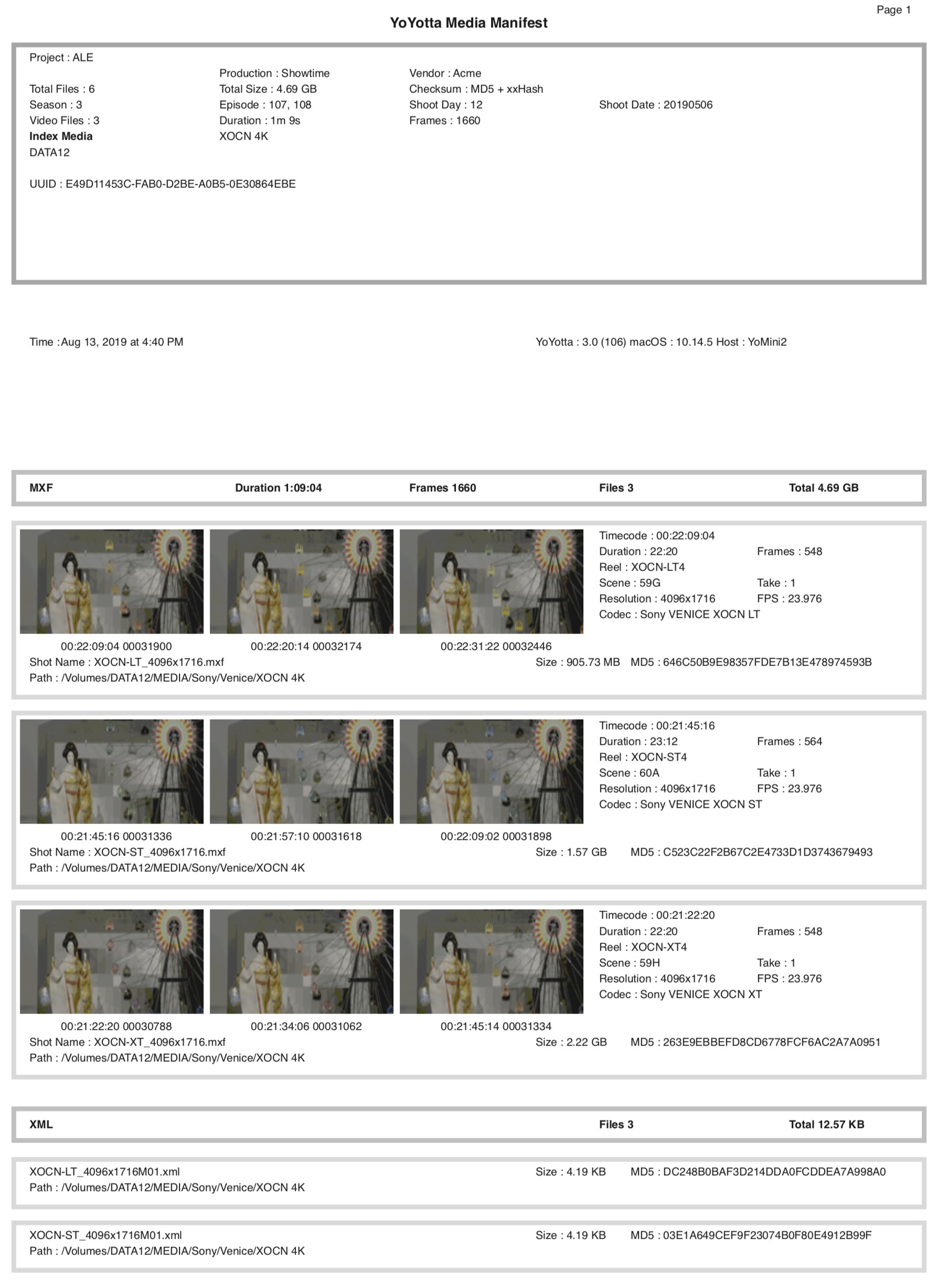 PDF report
The header shows the production, vendor, shoot day, shoot date and transfer date metadata. Each clip has Scene and Take metadata.