Install YoYotta License
Download YoYotta v4
YoYotta v4 is available on subscription, please contact support@yoyotta.com to purchase or upgrade from v3

Download YoYotta v3

The computer must be online to install or uninstall a license.
Once installed you do not have to be logged in or online to use YoYotta.
To install on a new computer follow the Quick Start instructions.

Quick Start
Requires Apple Mac running macOS Ventura, Monterey, Big Sur, Catalina 10.15.
A license allows the software to run on one computer, but you can easily uninstall the license to use it on another computer.
All your licenses are stored in your YoYotta account, so there are no numbers or keys to remember.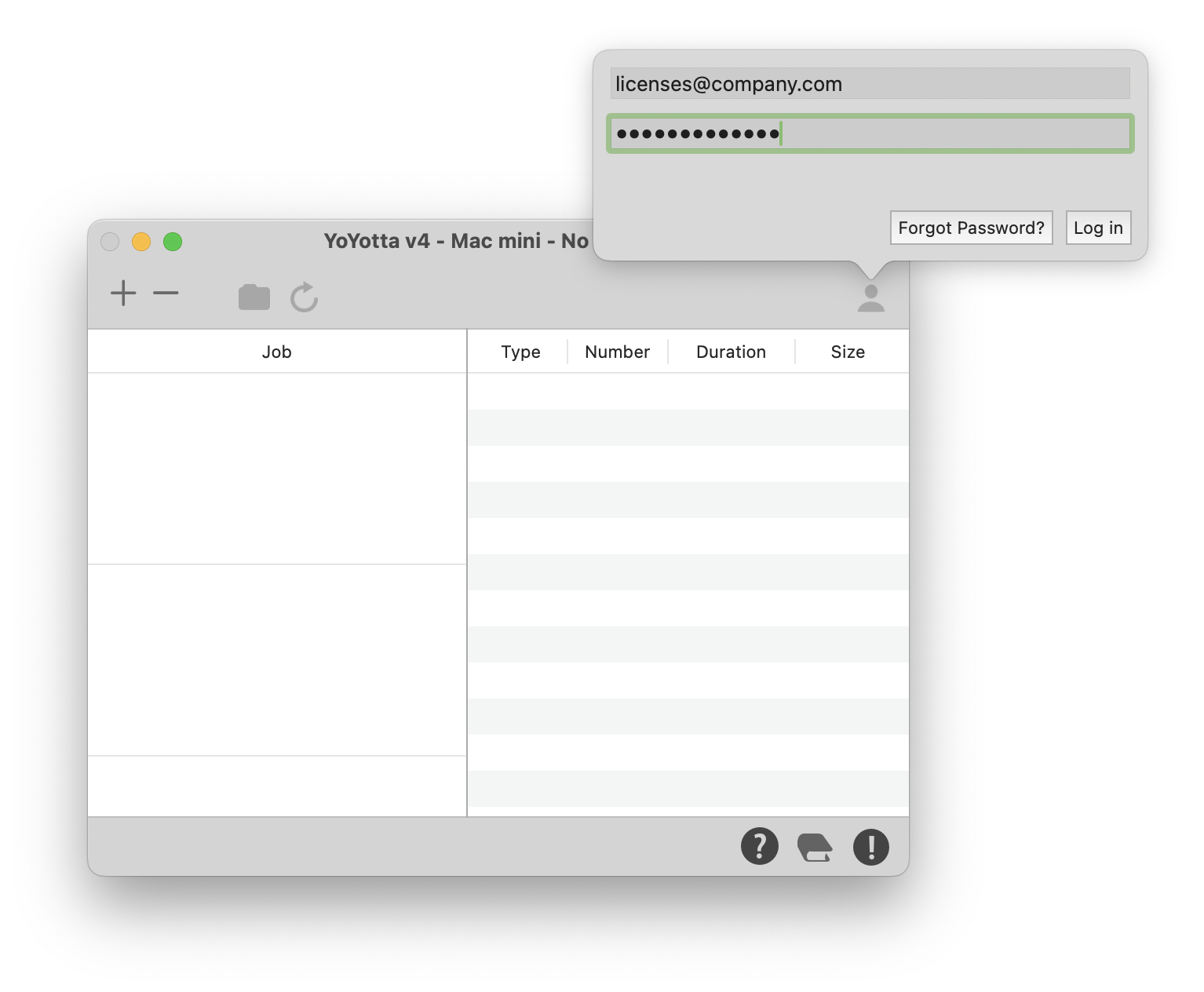 Login
Open the Login panel and then enter your email, password and click Log in.

If you forgot or need to change the password, enter your email and click Forgot Password?.
Then check your email for a reset password link.
Make sure that your email server allows email from yoyotta.com

If you have forgotten your account email then contact support@yoyotta.com and we will try to find it for you.
---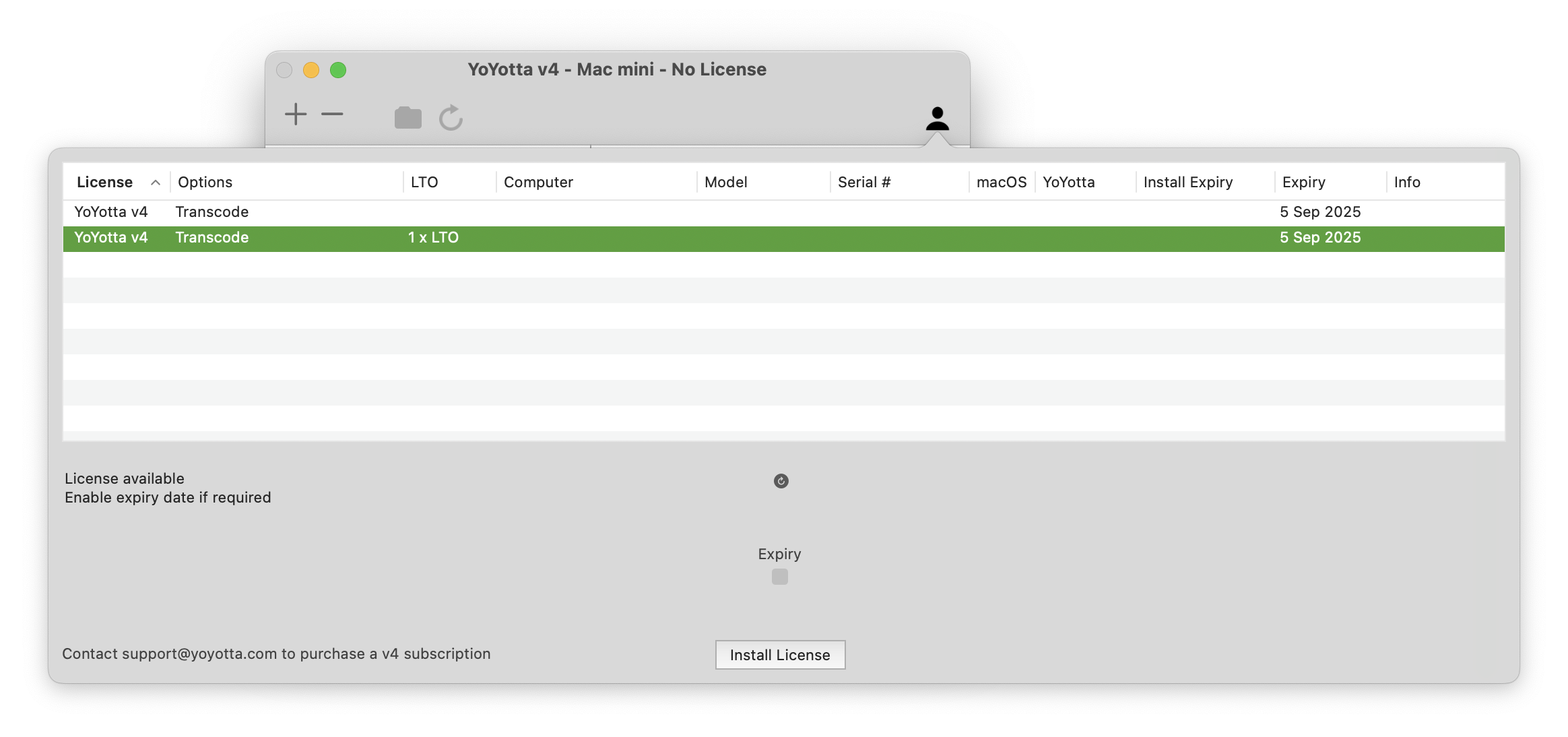 Install License
A YoYotta license is available.
Select it and click Install License.

If an older license is already installed the Install License button will not be available.
Click Uninstall License, then return to the Licenses page and click Install License.
---
YoYotta installed
The main window will get wider showing more buttons. The license is now installed and can used on this computer whilst online or offline.
You can log out without affecting the license.

There is an Uninstall License button, after clicking the license will be available to install on another computer.

v4 licenses expire when the subscription ends, however the license can be installed with a shorter expiration date. For example you may want to install the license on a client's or freelancer's laptop for 2 weeks.
Now start archiving...
Quick Start
---
Expiring license
In the calendar select an expiration date for the license.
---
Expiring license installed
The license expiry date is shown in the table, after this date the license will be available to install on another computer. This is useful if a production needs a license for a few weeks, after that time you don't need to have access to the computer to uninstall the license. If the license is still needed you could screen share to the Mac, log in and install it again.
© 2023 YoYotta Back to Top