Media Readers
Index, ingest, transcode and archive camera material using YoYotta
These are tried and tested readers, but you can use any device that mounts on the Mac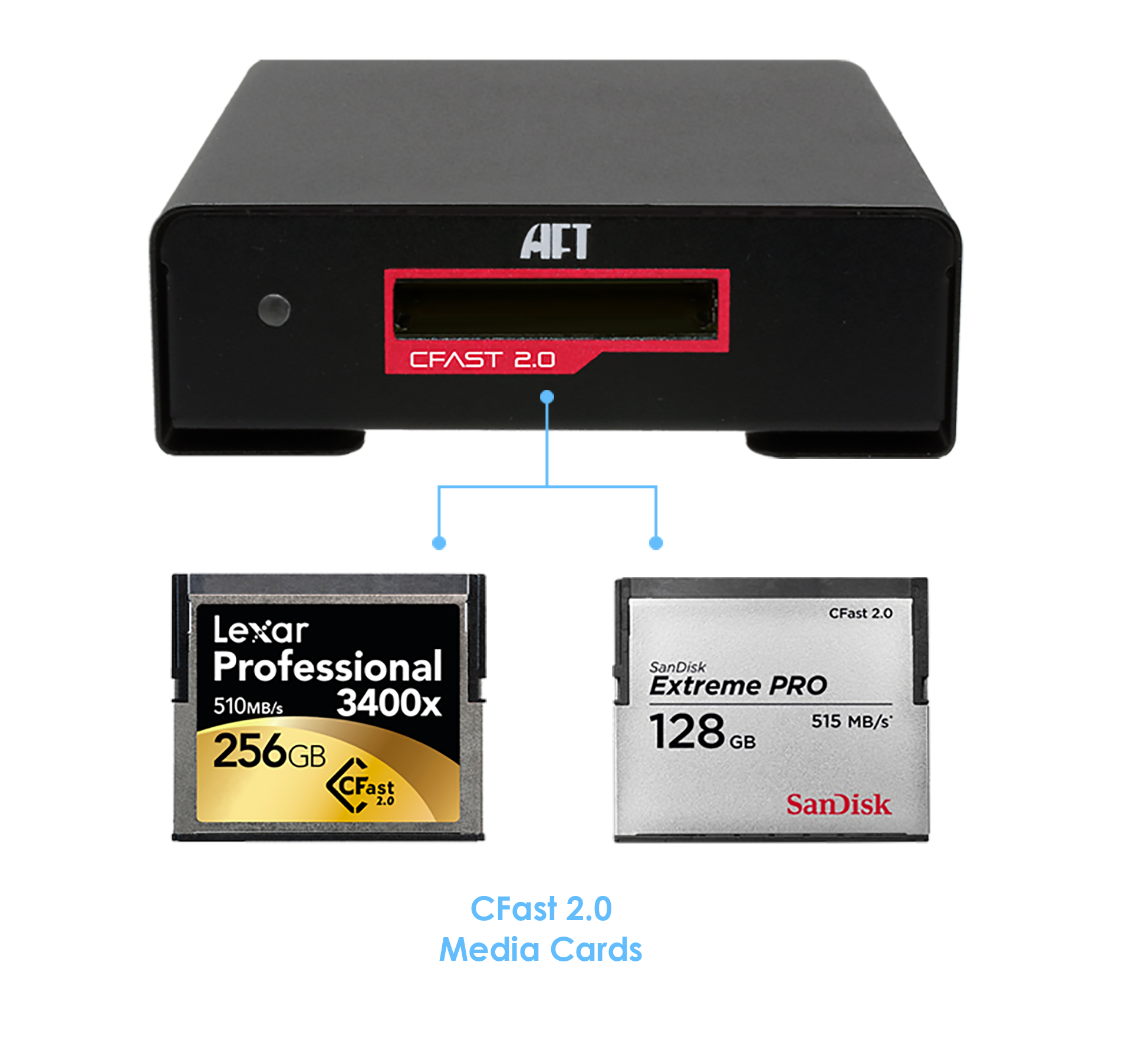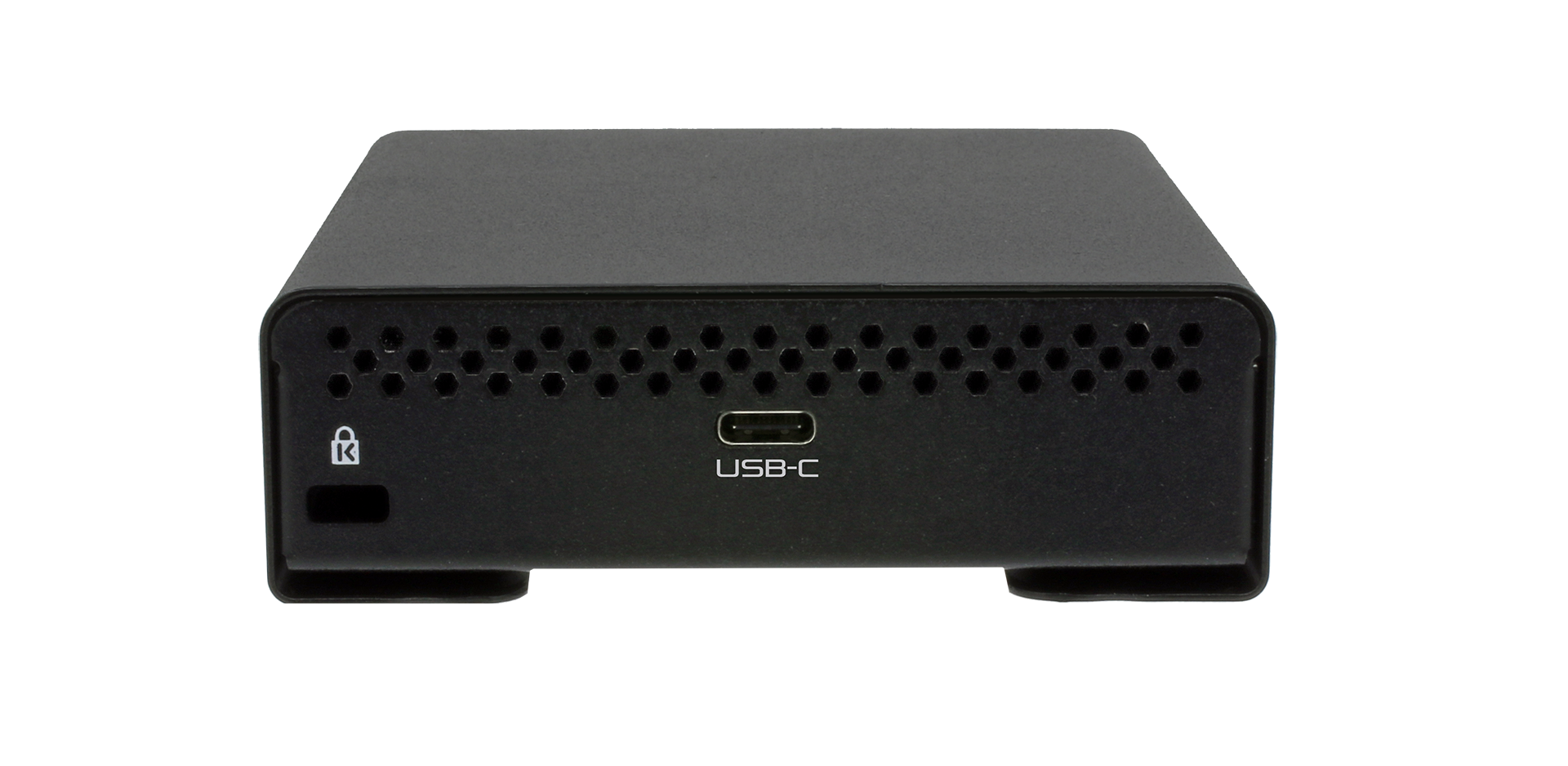 Blackjet VX-1C CFAST 2.0 Reader
This high speed reader connects using USB-C. Great performance and fast ingest of CFAST 2.0 cards.
---
CODEX
Codex Capture Drives are optimised to work with ARRI ALEXA LF and SXT, Panasonic VariCam Pure and Canon EOS C700 cameras.
Load the drives into the Codex Capture Drive Thunderbolt 3 Dock and use YoYotta to process the footage at high speed.
YoYotta supports the codecs from all these cameras including Codex HDE encoded clips.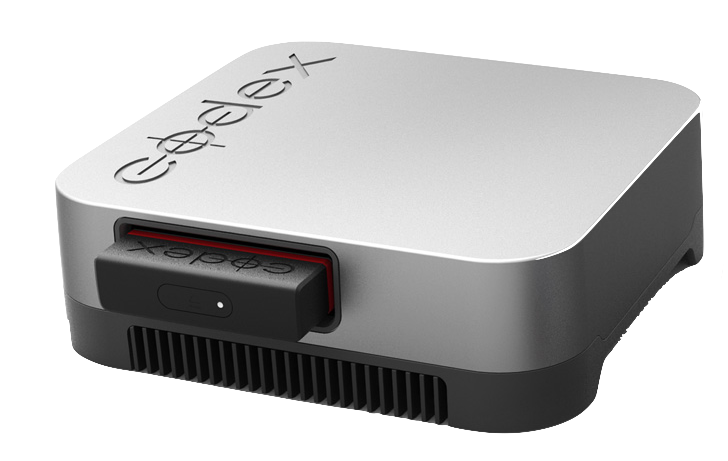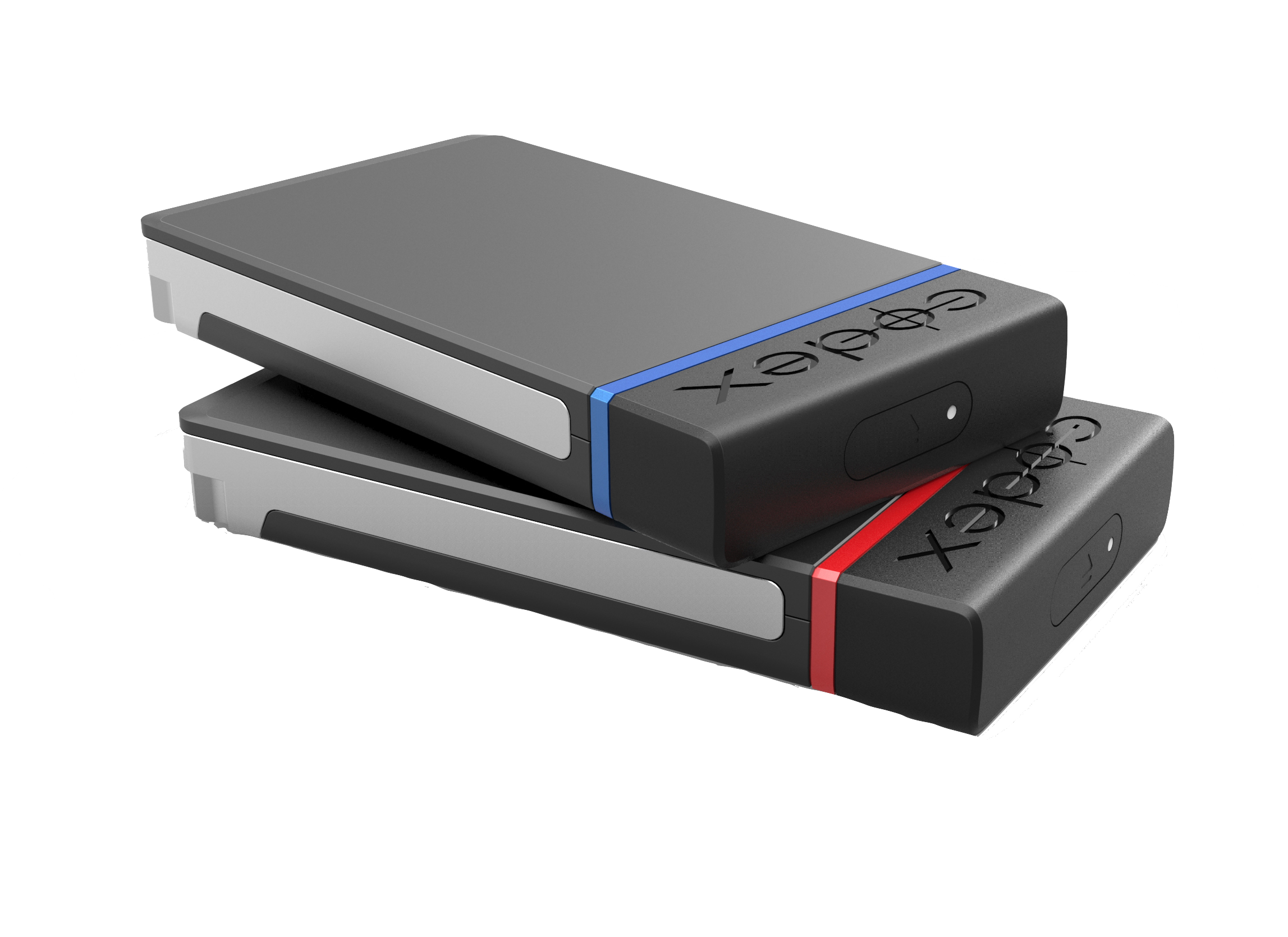 ---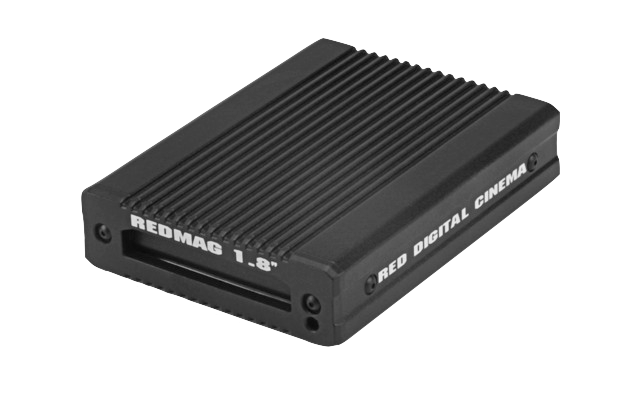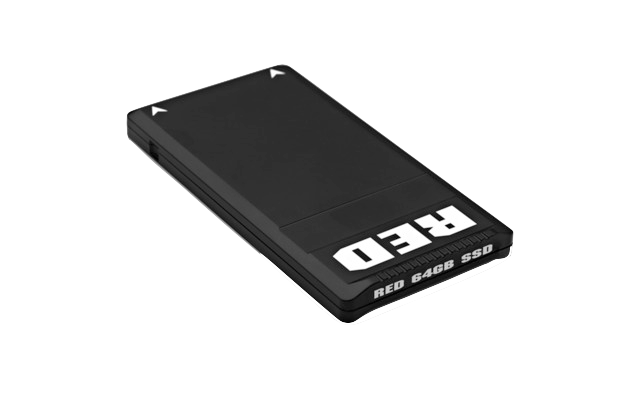 REDMAG for RED cameras
This compact reader connects using USB3 to quickly import R3D files from REDMAG cards. The REDMAG cards are available in various sizes up to 512GB.
---
Sony F65
Record 2K or 4K Raw or HD SStP to SRMemory and use either the USB3 SR-D1 or the Ethernet SR-PC4. We recommend the SR-D1, while it's a bit slower than the SR-PC4 it's much easier to use. The SRMemory cards come in 256 GB, 512 GB and 1 TB capacities. Note that to record high frame rates you may need cards with a faster write rate.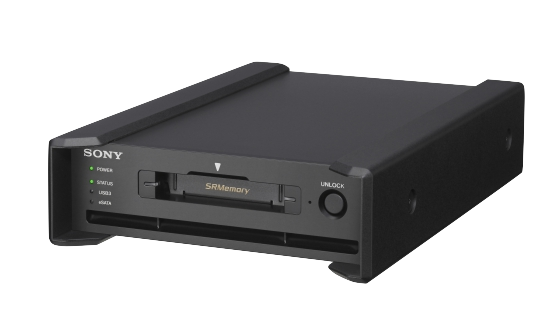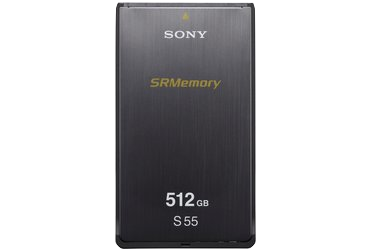 ---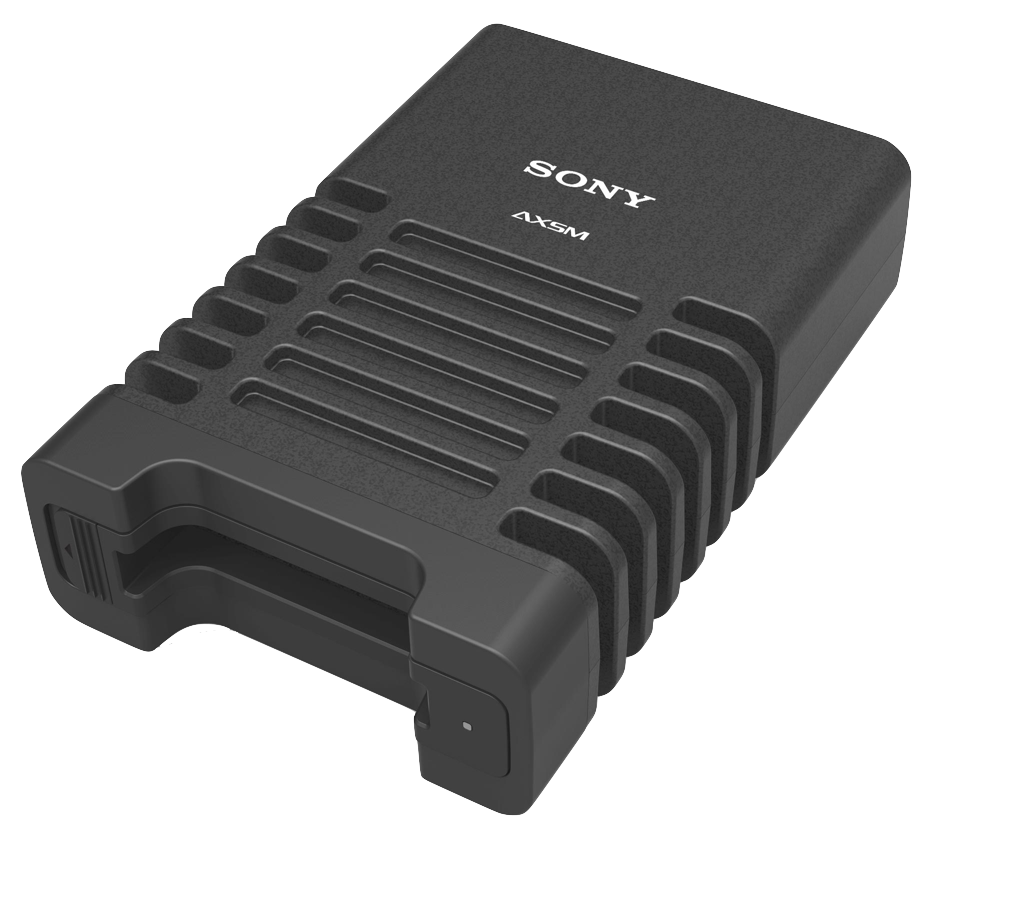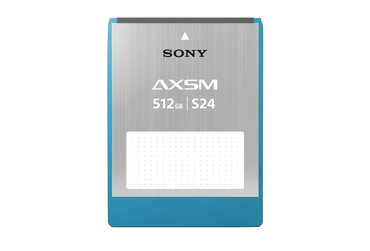 Sony F5 and F55 Raw
Add the AXS-R5 recorder to the F5 or F55 to enable raw recording. This recorder uses 512GB AXSM memory cards. Then use the AXS-CR1 reader via USB3 to quickly import raw footage media recorded on AXSM cards. If you are shooting 4K then use this to capture raw rather than XAVC. That way you keep the full 16 bit range from the Sony sensor, it's quick to process and the files aren't a lot larger
---
Sony F5 and F55 SxS
The F5/F55 cameras have an onboard recorder that uses SxS PRO+ cards with 64GB or 128GB capacity. The F5 and F55 can record HD in MPEG2, SStP or XAVC codecs. The F55 can also record 2K and 4K in XAVC. Use this SBAC-US20 USB3 reader to quickly import SxS PRO+ cards.