Other hardware
Tried and tested hardware to use with YoYotta Software

Active Thunderbolt 3 cable

Passive Thunderbolt 3 cable
USB-C and Thunderbolt 3 cables
Whilst the USB-C connector allows a lot of flexibility, there are a number of different cable types. If working with Thunderbolt 3 the cable should have a 3 on the plug. Passive Thunderbolt 3 cables are short, however they can be used to connect Thunderbolt or USB hard drives.
If the cable is 1m or 2m, then it's probably an active Thunderbolt 3 cable. The plug is longer to house the active components.

Note that longer active Thunderbolt 3 cables do not support USB 3.1. The connection will be USB-2, so the transfer speed will be slow.
The top screenshot shows a G-Tech drive connected to the Mac using an active Thunderbolt 3 cable.
The top screenshot shows a G-Tech drive connected to the Mac using an passive Thunderbolt 3 or a USB-C cable.

---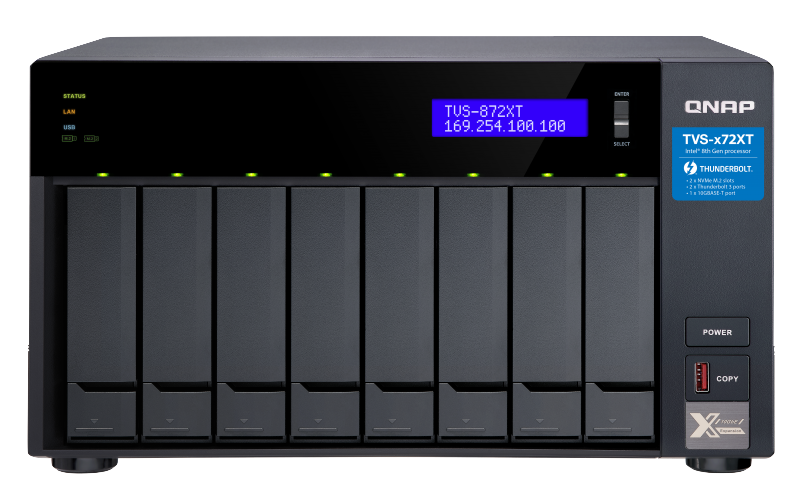 QNAP 10GbE NAS
10GbE networking has been available for some time, however it's been expensive. Plus the performance hasn't been great. This is changing, there are now low cost 10GbE Thunderbolt adaptors, also the iMac Pro and the 2020 + 2018 Mac mini are available with 10GbE connectors. So now all Macs can work well with 10GBE NAS like QNAP.
NAS is now fast enough to use a primary storage, however if there are multiple users sharing the NAS the performance will drop.

With both NAS and SAN systems, there is always a tradeoff between sharing and performance.
---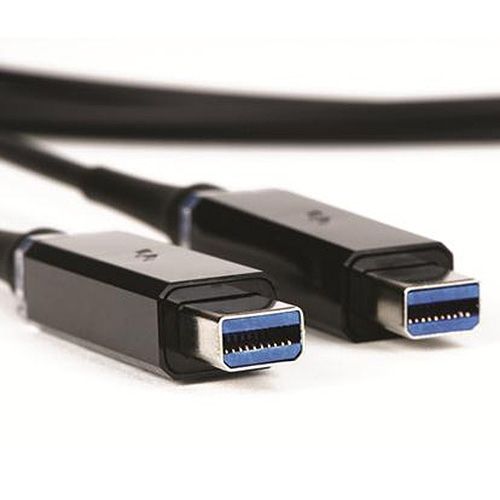 Corning Optical Thunderbolt cables
Regular Thunderbolt cables are available up to 2m long, this is fine for connecting desktop devices. However if you have something like a RAID or an LTO library then you will want to put this in a machine room.
Corning make optical cables which have identical performance with lengths from 5.5m up to 60m. They are very durable and flexible. We use them at trade shows, also at the YoYotta office. This allows us to have an equipment rack with various LTO libraries downstairs, linked to a Mac upstairs without sacrificing any performance. Corning cables support Thunderbolt 2 and they have announced Thunderbolt 3 versions.
---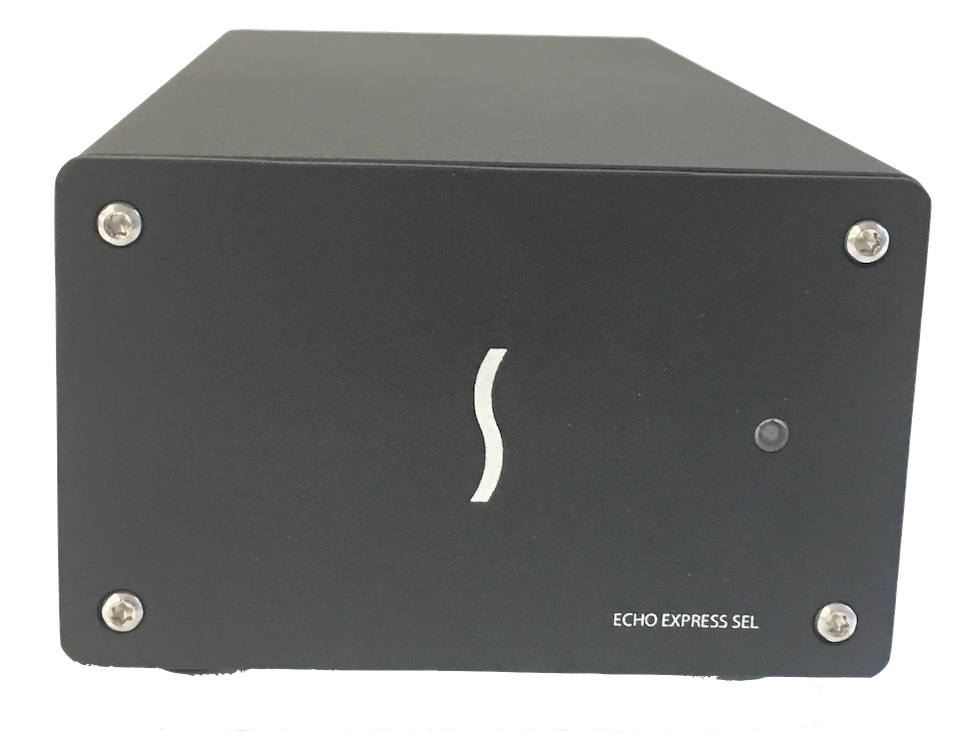 Sonnet
The Sonnet Echo Express SEL is a compact Thunderbolt enclosure that holds a PCIe card like the ATTO H680. Use any thunderbolt enclosure like this to connect to a desktop SAS LTO drive or tape library. Get a Thunderbolt 3 or 4 unit as this means that there is plenty of bandwidth for multiple LTO drives and also daisy chaining other Thunderbolt units. The Apple TB3 -> TB2 adaptor allows connection to older Thunderbolt 2 Macs. There are also other thunderbolt units that hold more than one card.