YoYotta Release and Beta Builds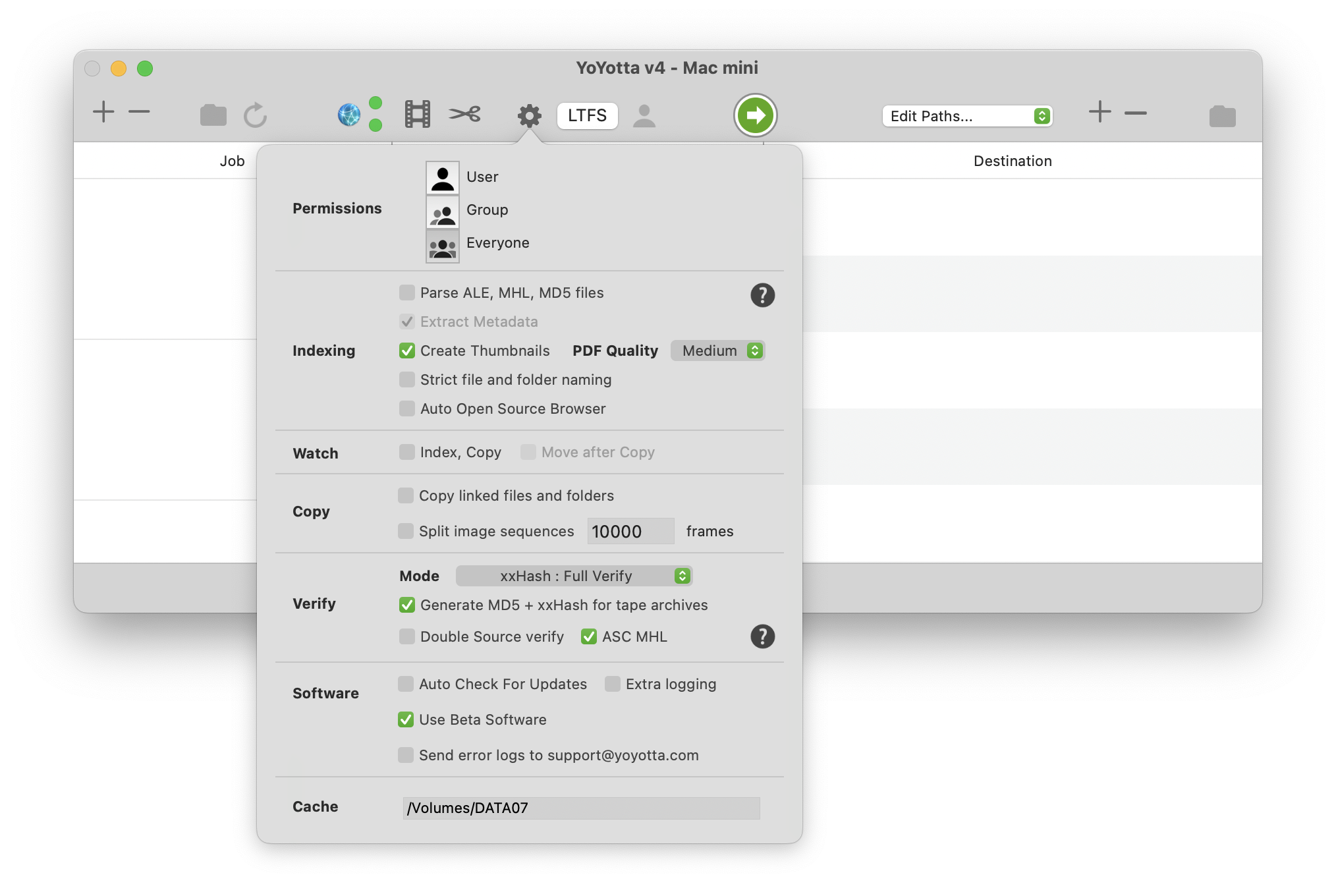 Enable Beta Builds
In Preferences turn on Use Beta Software.
Then in the YoYotta menu Check for Updates... and download the latest build.
If you find a bug or have any suggestions please send us an email at support@yoyotta.com
Reporting bugs or crashes
If you find an issue please save a copy of the log + debug.
More information here
Then send to
support@yoyotta.com
The log will include any crash reports.
---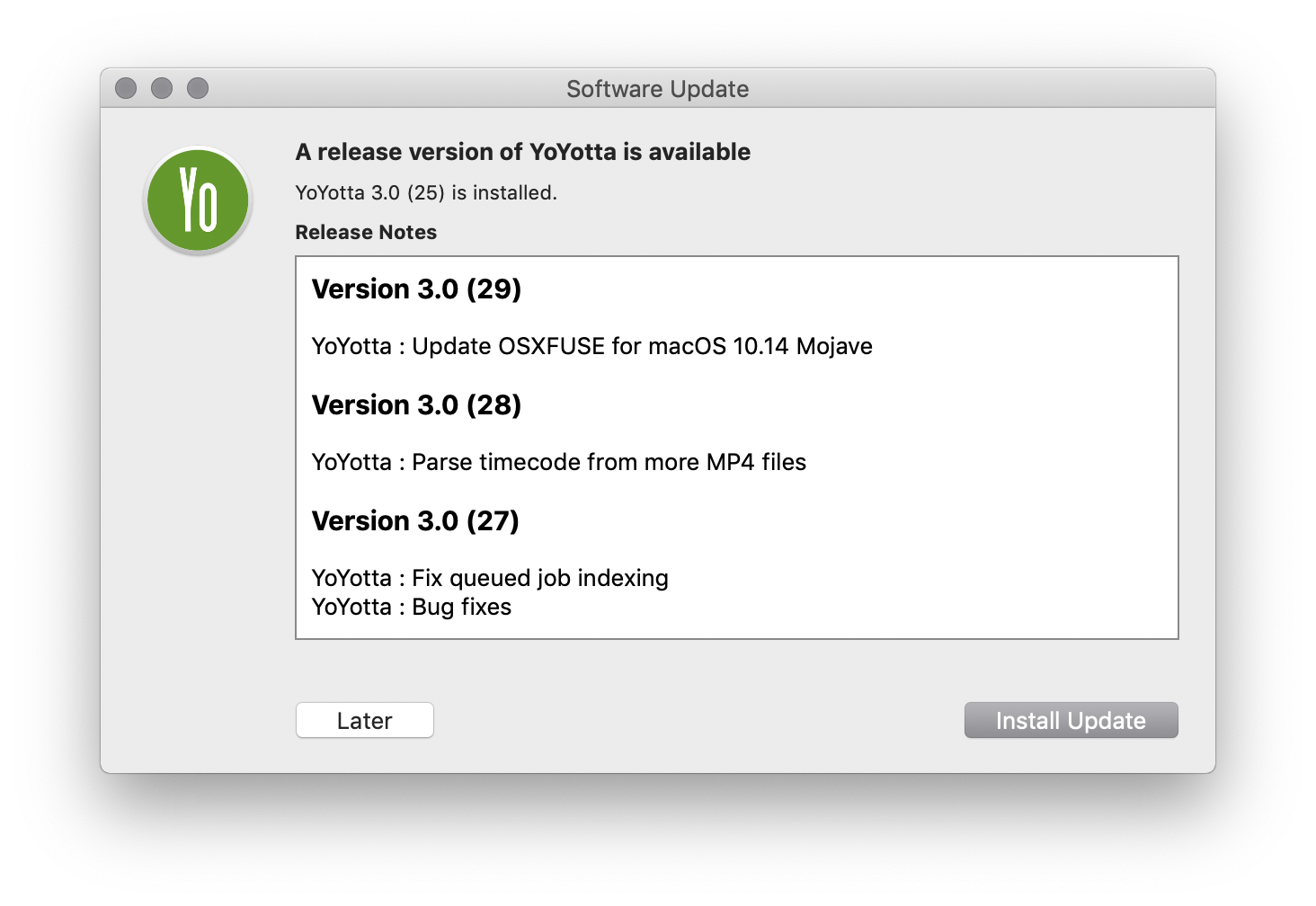 Revert to Release Version
While running a beta build it's easy to revert to the release build.
Turn off
Use Beta Builds
and then
Check for Updates...
.
You can also download earlier releases, but please tell us if you are having problems with any version.
---
Download YoYotta v4
Subscription required for v4. v3 licenses can be upgraded.
Contact support@yoyotta.com for more information.
v4 supports macOS 13, 12, 11, 10.15

v4 Beta
Download v4 (18)

v4 Release
Download v4 (16)

Download v4 (8)
---
Download YoYotta v3
v3 supports macOS 13, 12, 11, 10.15, 10.14, 10.13
macOS Ventura, Monterey or Big Sur are recommended
v3 Beta
Download v3 (239)
v3 Release
Download v3 (237)
v3 build for macOS 10.11 and 10.12. No more updates for these macOS versions.
Download v3 (214)